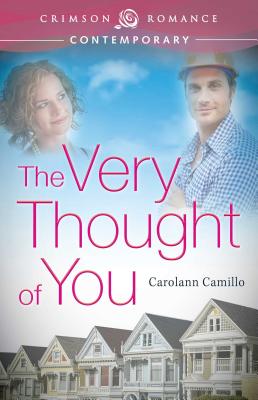 The VERY THOUGHT OF YOU
Paperback

* Individual store prices may vary.
Description
Sometimes, it just doesn't pay to offer an honest opinion. So when Molly Hewitt does, she lands in all kinds of trouble with up-and-coming San Francisco builder, Nick Mancini. He's offered the tenants in his small, newly acquired apartment house - the one sitting smack in the middle of his latest condo project - twenty-five grand to vacate the premises. But thanks to Molly, who runs a not-for-profit medical clinic down the street, they're holding out for a hundred.

When Nick discovers Molly is behind the inflated figure, he sets out to do whatever it takes to charm her onto his team. Either he convinces her that his tenants need to downsize their demand or his next project will be digging himself out of bankruptcy. Since she has the face of an angel and a bod most men only dream about, as campaigns go, this one shouldn't be too painful.

Molly, no pushover, is up for the challenge. Or is she? A session with Ouija confirms she's not immune to Nick's charms. Not only is he single and available, he has enough sex appeal to melt titanium. Add that to a kiss that puts more than an extra z in sizzle, and Molly starts thinking about the L word. But unless he ups his buyout offer to his tenants and keeps his wrecking ball away from her end of the street - where rumor has him next aiming it - he's strictly catch and release.

Sensuality Level: Sensual
Crimson Romance, 9781440560309, 254pp.
Publication Date: February 11, 2013