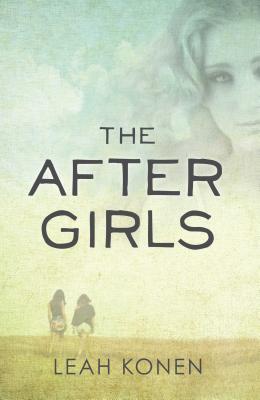 The After Girls
Hardcover

* Individual store prices may vary.
Description
Ella, Astrid, and Sydney were planning the perfect summer after high school graduation. But when Astrid commits suicide in a lonely cabin, the other girls' worlds are shattered. How could their best friend have done this--to herself and to them? They knew everything about Astrid. Shouldn't they have seen this coming? Couldn't they have saved her?

As Ella hunts for the truth, and Sydney tries to dull the pain, a chilling Facebook message from Astrid leaves them wondering whether their beloved friend is communicating from the after life. The girls embark on a journey to uncover Astrid's dark secrets. The answers to those questions--questions they never dreamed of asking--will change their lives forever.
Praise For The After Girls…
"Ella and Sydney struggle to redefine their friendship after Astrid's suicide, just days after their high-school graduation. Each struggles to understand how someone they thought they knew could have been in such distress, and wonder what they could have done to prevent it. Ella, who discovered Astrid in the cabin near their Appalachian home, is haunted. Believing that Astrid is sending signals, Ella grows distant from her steadfast boyfriend, instead drawing close to Astrid's older cousin. Meanwhile, Sydney increases her drinking and dallies with a deadbeat bandmate. As they seek peace, they begin to see how little they knew Astrid or her fun-loving mother, Grace. Though the ghostly message angle is somewhat distracting from the reality of grief, depression, and mental illness, readers will understand Ella's behavior in the face of such a loss. These are sympathetic, flawed teen characters, though most adults exist only as plot movers. This is a sensitive look at the wake of a friend's suicide, infused with genuine emotion, hope, and just enough well-placed romance." --Booklist

"A striking debut and an eerily good book . . . The After Girls is a vivid portrayal of interrupted lives and enduring friendships. It is as much about the known as the unknown and as much about healing as loss." --Michael Northrop, author of Trapped

"An arresting testimony to the haunting power of friendships, The After Girls is a story that understands what it is to be passionate, confused, and on the brink. I loved every resonant word." --Micol Ostow, author of Family

"Filled with relationship entanglements, unanswered questions, and long-buried secrets tinged with the supernatural, The After Girls captivates the reader long after the secrets of Astrid's life are revealed." --Megan Kelley Hall, author of Dear Bully, Sisters Of Misery, and The Lost Sister

"Basically, I want to walk down the street and pass out copies to everyone I see. It's so beautifully written, heart wrenching, suspenseful, and funny. I devoured this book in two days - it's one where you look forward to your subway commute so you can read just a few more pages." --Bookstalker

"This book provides a realistic look at loss and how its grasp reaches far beyond a person's death. The storyline is great, the mystery is thrilling and spooky, and the characters are interesting to watch as they fight past their own demons in an effort to grieve differently." --Literary Chameleon blog

"What the book wanted to tell has successfully been expressed by the story regardless if ghosts are real or not. It's that in life, we lose some, we gain some. Losing someone would hurt a lot, it comes with regrets of things we could have done to save them, to stop them from leaving, but when it comes in the end, all we have to do is accept the fact the they're gone, but we still have our lives, to live it and move on and let ourselves be healed." --The Bookgineer

"The storyline is great, the mystery is thrilling and spooky, and the characters are challenges to be solved. I recommend The After Girls to readers of contemporary young adult fiction. There is romance for the romantics, character growth, and an unforgettable tale of grief that will haunt the reader even after turning the last page." --Confessions of A Book Addict

"This book was everything and nothing I expected. It had me crying one minute, and angry the next. I can describe this book in two words: Profound Loss. So this book is overwhelmingly sad, beautifully written, and something I'm so glad I've read." --Reading by the Bookful

"My favourite part of the book was definitely the eerie feeling Konen managed to portray. I was hooked to find out what was going on with the weird, supernatural-y occurrences. And the ending did surprise me, which I always enjoy! So hooray for a good ending!" --<
Simon & Schuster Books for Young Readers, 9781440561085, 304pp.
Publication Date: April 18, 2013
About the Author
Leah Konen is a freelance writer living in San Francisco. The After Girls is her first novel. Visit her at www.leahkonen.com.
or
Not Currently Available for Direct Purchase