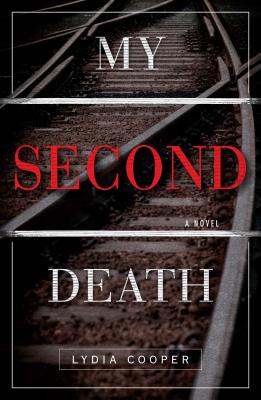 My Second Death
Paperback

* Individual store prices may vary.
Other Editions of This Title:
MP3 CD (8/30/2016)
Hardcover (1/18/2013)
Description
In Lydia Cooper's wry and absorbing debut novel, we are introduced to Mickey Brandis, a brilliant twenty-eight-year-old doctoral candidate in medieval literature who is part Lisbeth Salander and part Dexter. She lives in her parents' garage and swears too often, but she never complains about the rain or cold, she rarely eats dead animals, and she hasn't killed a man since she was ten. Her life is dull and predictable but legal, and she intends to keep it that way.

But the careful existence Mickey has created in adulthood is upended when she is mysteriously led to a condemned house where she discovers an exquisitely mutilated corpse. The same surreal afternoon, she is asked by a timid, wall-eyed art student to solve a murder that occurred twenty years earlier. While she gets deeper and deeper into the investigation, she begins to lose hold on her tenuous connection to reality--to her maddening students and graduate thesis advisor; to her stoic parents, who are no longer speaking; to her confused, chameleon-like adolescent brother; and to her older brother, Dave, a zany poet who is growing increasingly erratic and keenly interested in Mickey's investigation.

Driven by an unforgettable voice, and filled with razor-sharp wit and vivid characters, My Second Death is a smart, suspenseful novel and a provocative examination of family, loyalty, the human psyche, and the secrets we keep to save ourselves.
Praise For My Second Death…
"Literature professor Cooper's debut novel is a fast-paced psychological thriller with an unforgettable heroine. This damaged yet fiercely independent protagonist will appeal to fans of Stieg Larsson and Gillian Flynn." --Booklist

"Recommended for readers who enjoy mysteries and stories set in academia." --Library Journal

"'Mickey' Brandis... finds a ...corpse.... At first, Mickey's suspicions fall on a friend of her older brother... but both she and the reader come to realize that the truth is much more disturbing. Cooper's prose is full of dark beauty... those willing to stare into the recesses of the human psyche will be most rewarded." --Publishers Weekly

"Cooper is a nimble architect, deftly combining various raw materials to form a whole all her own. She's fastened a cerebral and gritty text from mystery, noir, comedy, and family tragedy elements. I was amazed at how all these things coexisted and thrived, forming a mesmerizing mosaic." --Joshua Mohr, author of Termite Parade and Damascus

"The ingenuity of the novel lies not in plot twists but in the way the binocular vision of the narrative goes in and out of focus whenever Mickey's emotional blind spots come into play. Cooper indulges in the sort of meticulous, highly metaphorical observations typical of much literary fiction.... This is the rare case where that sort of writing seems merited.... Mickey will never be endearing, but her struggle to understand herself and her world becomes more compelling than the solution to any crime." --Salon.com

"Mickey is a fascinating character. The author's skill lies in making us see past the horrors Mickey conjures for us to catch a glimpse of the vulnerable, damaged soul beneath. I should mention there's some really good humour in there too...and some wonderful use of language.... A debut that makes me both eager and terrified to see where this author takes me in the future." - Fiction Fan Blog

"After...gradually entering Mickey's life and her attempts to behave normally, I found myself invested in Mickey's everyday difficulties.... It is definitely an intriguing glimpse into a disturbed personality trying to overcome her own deficiencies." - Book Garden blog

"I found myself smiling at how carefully it was constructed, how lyrically it was written. It really is a skillfully written book.... This is definitely one I'd recommend to lovers of thrillers as well as literary fiction, and it's not every day I can recommend one book for both of those genres!" - Carabosse's Library blog
Gallery Books, 9781440561290, 336pp.
Publication Date: January 18, 2013
About the Author
Lydia Cooper is an assistant professor of American literature and has taught at universities and in community workshops. She has numerous academic publications, including peer-reviewed journals, a chapter in a book, and a book on Cormac McCarthy that was published as part of Louisiana State University Press's Southern Writers Series.
or
Not Currently Available for Direct Purchase