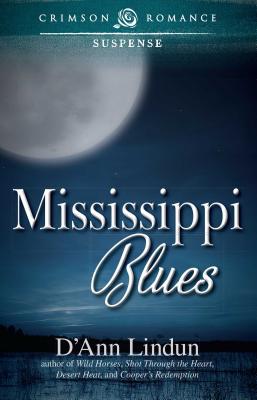 Mississippi Blues
Paperback

* Individual store prices may vary.
Description
Five years ago Trey Bouche found his best friend - with blood on his hands - standing over a body. Although Trey wanted to believe in his friend's innocence, he was forced to testify in court, and Jace was sent to prison for life. Trey returns determined to prove he was right. Even if it means losing the woman he still loves.

Summer Hill cannot forgive Trey, or his father, the chief of police, for the wrongs she feels they did to her family. When her brother escapes from Angola, Summer vows to keep her brother safe, no matter the cost. Falling back in love with Trey again isn't an option.

Now, five years later, the past begins to unravel. Reluctantly thrown together, Summer and Trey follow a twisted path that lead them to the truth - Jace didn't kill anyone and an entire town's ugly secret is unveiled. But more importantly, can Trey and Summer rediscover the love they lost?

Sensuality Level: Sensual
Crimson Romance, 9781440561399, 334pp.
Publication Date: January 15, 2014