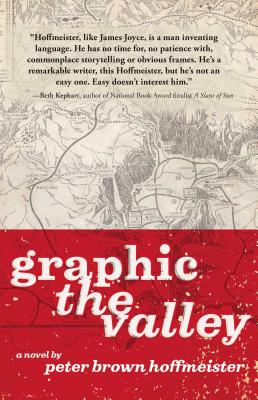 Graphic the Valley (Hardcover)
Tyrus Books, 9781440562037, 271pp.
Publication Date: July 18, 2013
* Individual store prices may vary.
or
Not Currently Available for Direct Purchase
Description
Tenaya has never left Yosemite Valley. He was born in a car by the Merced River, and grew up in a hidden camp with his parents, surviving on fish, acorns, and unfinished food thrown away by the park's millions of tourists. But despite its splendor, Tenaya's Yosemite is a visceral place of opposites, at once beautiful, dangerous, and violent. When he meets Lucy, a young woman from the south side of the park, Tenaya must choose between this new relationship and the Valley, terrorism and legend, the sacred versus the material. In this modern retelling of Samson and Delilah, Graphic the Valley explores mythical strength, worldly greed, love, lust, and epic destruction. Set entirely in the majestic Yosemite Valley, Hoffmeister recalls Edward Abbey's vivid sense of place and urgent call for preservation of one of the world's most spectacular sites.
About the Author
Peter Hoffmeister is the author of Let Them Be Eaten By Bears: A Fearless Guide to Taking Young People Into the Outdoors (Perigee, 2013), and his memoir The End of Boys (Soft Skull, 2010), and is a writer for The Huffington Post, Climbing magazine, Rock and Ice magazine, and Gripped magazine, among others. His fiction collection, Loss, won the 2006 Oregon Literary Arts Fellowship, and his essay, "How to Break Up With Your Climbing Partner," won the Rock and Ice National Bloggers' Brawl. He knows Yosemite like the back of his hand, and is a veteran camper, rock climber, rafter, teacher, and guide.
Advertisement