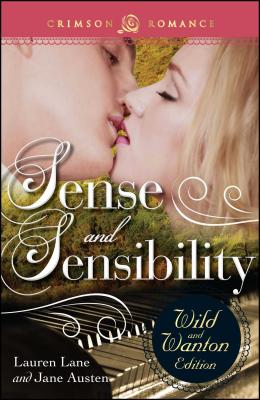 Sense And Sensibility
The Wild And Wanton Edition
Paperback

* Individual store prices may vary.
Description
After the death of their father and the transfer of the family home to their half brother John and his horrid wife Fanny, Marianne and Elinor Dashwood, along with their mother and younger sister, must find someplace new to live. While they search for a new home, however, Fanny's brother Edward Ferrars comes to visit and forms an intense connection with Elinor - a connection that is severed when the Dashwood women move away.

While Elinor pines for the love she's lost, Marianne finds herself the object of affection of not one but two gentlemen in her new town - the reserved, thirty-five-year-old bachelor Colonel Brandon and the young, handsome John Willoughby.

In this new twist on a beloved classic, Lauren Lane throws propriety to the wind and seamlessly weaves in the other side of the story - the story of what happens when the Dashwood sisters get their men behind closed doors. This Sense and Sensibility is chock-full of sex, and will finally give modern readers of Austen answers to all their biggest - and most salacious - questions. How do Elinor and Mr. Ferrars really say goodbye to each other? What exactly happens between Marianne and Mr. Willoughby during their first meeting? Has Colonel Brandon's extended bachelorhood taught him a thing or two about how to please a woman?

And who says a wild and wanton fling can't lead to a happily-ever-after?

Sensuality Level: Hot
Crimson Romance, 9781440563553, 464pp.
Publication Date: July 26, 2013