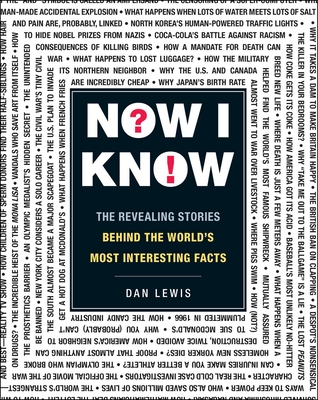 Now I Know (Paperback)
The Revealing Stories Behind the World's Most Interesting Facts
Adams Media Corporation, 9781440563621, 256pp.
Publication Date: October 18, 2013
* Individual store prices may vary.
Description
Praise for the Webby Award-winning newsletter: "I eagerly read 'Now I Know' every day. It's always fresh, always a surprise, and always interesting " --Jimmy Wales, founder of Wikipedia and Wikia Did you know that there are actually 27 letters in the alphabet, or that the U.S. had a plan to invade Canada? And what actually happened to the flags left on the moon? Even if you think you have a handle on all things trivia, you're guaranteed a big surprise with Now I Know. From uncovering what happens to lost luggage to New York City's plan to crack down on crime by banning pinball, this book will challenge your knowledge of the fascinating stories behind the world's greatest facts. Covering 100 outrageous topics, Now I Know is the ultimate challenge for any know-it-all who thinks they have nothing left to learn.
About the Author
Dan Lewis is a father, husband, Mets fan, lawyer, and trivia buff. He writes a daily e-mail called "Now I Know," which began in June of 2010 with twenty subscribers and now boasts nearly 100,000. A proud graduate of Tufts University and the Benjamin N. Cardozo School of Law, he's currently a digital strategist for a well-known children's company. You can sign up for his newsletter at www.NowIKnow.com.