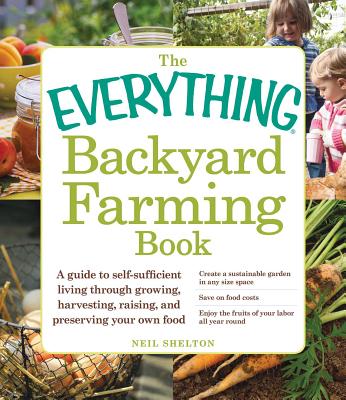 The Everything Backyard Farming Book
A Guide to Self-Sufficient Living Through Growing, Harvesting, Raising, and Preserving Your Own Food (Everything®)
Paperback

* Individual store prices may vary.
Description
Self-sufficiency doesn't have to mean getting off the grid entirely. That level of independence isn't practical for most people. A backyard farm can provide an abundance of inexpensive food as well as additional income which can bring you real independence. Whether you're a first-timer who wants to start growing vegetables or an experienced gardener looking to expand a small plot into a minifarm, The Everything Backyard Farming Book has all you need, from growing fruits and vegetables to raising animals to preserving and storing food. With this common-sense guide, you will be able to take control of the food you eat - in an urban or suburban setting.
Everything, 9781440566011, 304pp.
Publication Date: October 31, 2013