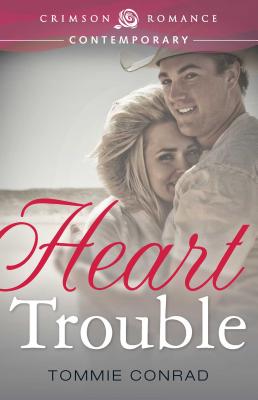 Heart Trouble
Paperback

* Individual store prices may vary.
Description
Brandt Conner is living the good life. Sure, work on his family's ranch is hard and keeps him busy from sunup to sundown, but at least he's got his best friend to help. There are only two sore spots in his life: lack of a loving, romantic relationship and a brittle connection with his father.

Marissa Sloan has no relationship with her father; she doesn't even remember the man. But her dreams and plans haven't worked out, and she finds herself working at a feed store to make ends meet. When Marissa meets Brandt, sparks fly and they are forced to grow up in a hurry.

Brandt isn't rich but he wants for nothing in the material sense, and Marissa must ignore the negative view some have of Brandt's ways, his romantic past, and his free-wheeling reputation. In Marissa, Brandt finds his other half - but if Marissa pursues her dreams of higher education, she'll have to leave after just one summer together.

Will Brandt let her go? Or can he become the man he was meant to be?

Sensuality Level: Sensual
Crimson Romance, 9781440571459, 228pp.
Publication Date: March 17, 2014