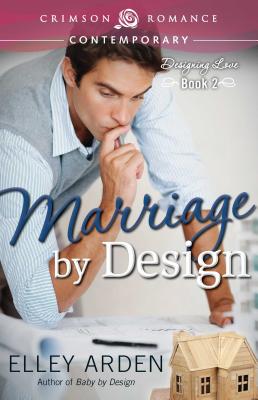 Marriage By Design (Paperback)
Crimson Romance, 9781440579653, 202pp.
Publication Date: September 29, 2014
* Individual store prices may vary.
Description
Family first. That motto has ruled Angie Corcarelli's life since she took over her beloved late father's construction business. When she discovers a new highway project will destroy the homes he once helped build, she'll fight passionately to protect his legacy—even if it means battling her best friend's stuffy and infuriating ex.

Stuart Perrault also knows a thing or two about family allegiance. For the past fifteen years, he's worked hard for his family's engineering firm, waiting for the day he'd be named CEO. But a recent botched project has shaken his father's faith in him. The last thing he needs now is a loose cannon like Angie interfering with the new highway plans.

When Stuart's father insists he wine and dine Angie to change her mind, he reluctantly obliges, but soon wonders if he's bitten off more than he can chew. The fiery carpenter isn't as irrational as he expected, and she has a knack for making his strident self-control unravel.

The more time Angie spends with Stuart, the harder it is to see him as the cold, calculating guy she'd believed him to be. But falling for each other would mean disloyalty to their respective families. Are their feelings strong enough to warrant challenging their family ties?

Sensuality Level: Sensual
About the Author
Elley Arden is a proud Pennsylvania girl who drinks wine like it's water (a slight exaggeration), prefers a night at the ballpark to a night on the town, and believes almond English toffee is the key to happiness. Find Elley Arden at ElleyArden.com, on Facebook at Facebook.com/elleyardenauthor, and on Twitter @elleywrites.