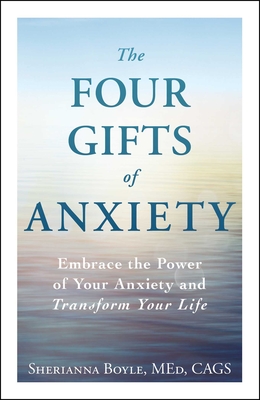 The Four Gifts of Anxiety (Paperback)
Embrace the Power of Your Anxiety and Transform Your Life
Adams Media Corporation, 9781440582943, 256pp.
Publication Date: December 5, 2014
* Individual store prices may vary.
Description
Unlock anxiety's powerful gifts It's time to break free from the tight grip of anxiety and live the life you've always wanted. The Four Gifts of Anxiety shows you how to tap into the power of your anxiety and reveal its gifts of resiliency, hope, empathy, and purpose. Filled with exercises, meditations, and reflection prompts, this book teaches you how to access these positive attributes and the inner strengths that have been hiding behind your symptoms. Each chapter illuminates your gifts and helps you better understand your anxious feelings, so that you can take charge of any situation rather than fearing your future. By viewing your worries in this new and empowering perspective, you will find peace and be able to embrace the person you were meant to be. Complete with real-life stories from others who transformed their outlook, The Four Gifts of Anxiety helps you develop a healthier way of thinking, harness your inner power, and finally reclaim your life.
About the Author
Sherianna Boyle, MEd, C.A.G.S., is the author of Powered by Me for Educators and The Everything Parents' Guide to Overcoming Childhood Anxiety. She is also the host of a television show called Thriving from Anxiety, where she shares insight and practical tips based on her experience as a former school psychologist, adjunct psychology professor, parent educator, seasoned yoga/meditation teacher, and private stress-therapy practice. Her website, www.sheriannaboyle.com, includes other resources, such as audio teachings and a DVD on Yoga for Anxiety.