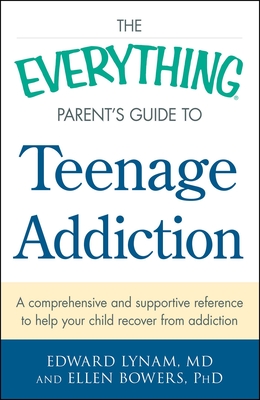 The Everything Parent's Guide to Teenage Addiction (Paperback)
A Comprehensive and Supportive Reference to Help Your Child Recover from Addiction (Everything®)
Everything, 9781440582974, 304pp.
Publication Date: November 7, 2014
* Individual store prices may vary.
Description
Professional advice for finding the right treatment for your child
If your teen or preteen is struggling with an addiction to drugs or alcohol, you need to find the best treatment for your child. With
The Everything Parent's Guide to Teenage Addiction
, you'll learn how to take an active role in helping your child on the road to recovery. With this invaluable resource, you will begin to understand the complex nature and scope of teen addiction, and learn to:
Recognize warning signs
Identify symptoms and causes
Choose appropriate treatment
Discuss your child's addiction openly
Avoid the chance of relapse
Featuring healthy and attainable recovery solutions for any situation, including alternative recovery therapies, this companion will be your guide as you help your child, rebuild your relationship, and heal the damage caused by addiction.
About the Author
Edward Lynam, MD, specializes in addiction psychiatry and child and adolescent psychiatry, and has been involved in the care of adolescents with substance abuse issues for twenty-five years. He is a member of the American Psychiatric Association, the American Academy of Child and Adolescent Psychiatry, and the American Medical Association. Ellen Bowers, PhD, is a psychologist who has helped individuals overcome issues with addiction, codependency, and the effects of these for thirty years. As part of her work in addiction recovery, Dr. Bowers works with patients' families as well, helping them understand the nature of the addictions and what a parent can do to cope.