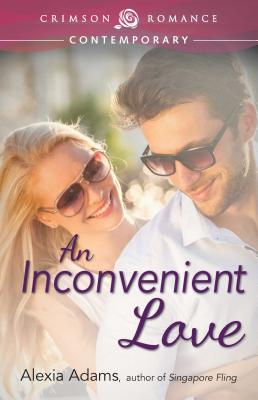 Inconvenient Love (Paperback)
Crimson Romance, 9781440583308, 194pp.
Publication Date: June 16, 2014
* Individual store prices may vary.
Description
Neither wanted love in their marriage. But you don't always get what you want.

Sophia Stevens is tired of struggling to pay the rent and help her brother through college. After seven years on her own, she is no farther ahead than the day she walked out on her old life and started again. So when super-sexy Italian property developer Luca Castellioni proposes a marriage of convenience, she's intrigued. Financial security and life in a beautiful Italian villa in exchange for attending a few business functions and typing some letters seems very convenient. Until she breaks the most definite term of their arrangement: she falls in love with her husband.

Luca Castellioni lives for his job restoring beautiful buildings to their former glory. When his business expansion plans are hampered by the need for an English-speaking secretary and a wife, he does what any efficient businessman would do and combines his requirements. But when his fascination with his wife distracts him from business, he wishes there was more marriage and not so much convenience in their agreement. Too bad his wife has reconstructed her own life, without him.

When their respective lives pull them in opposite directions, they must decide: will they continue to put their businesses first, or allow love to overcome the obstacles between them?

Sensuality Level: Sensual
About the Author
When not breaking up fights among her four children or dreaming of a world without housework, Alexia Adams writes contemporary romance stories that reflect her love of exotic destinations and diverse characters and cultures. Find Alexia Adams at Alexia-Adams.com, on Facebook at Facebook.com/AlexiaAdamsAuthor, and on Twitter @AlexiaAdamsAuth.