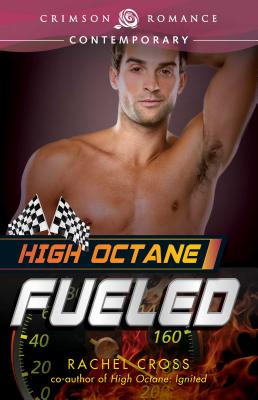 High Octane
Fueled
Paperback

* Individual store prices may vary.
Description
Maddux Bates's Formula One racecar isn't the only thing that needs an overhaul this season. The Texan rebel's bad boy behavior on and off-track last year won him the championship—and an image problem. Now he needs to keep his sponsors happy, his car on course, and his exploits out of the tabloids.

Oncologist Brynn Douglas spent the last dozen years buried in school, patient charts, and research. But the reality of practicing medicine—at least at the prestigious Gates Institute—isn't what she'd hoped. Then a seventy-year-old billionaire shows up in her office with an irresistible proposition: play the role of his girlfriend while secretly treating his blood cancer as they travel the F1 circuit.

When their paths collide, Maddux quickly sets his sights on Brynn. He's used to taking what he wants, but if the media catches him romancing a seemingly taken woman, the bad press might get him fired. One complicated relationship should be more than enough for Brynn, but every time she sees the sexy Texan, their attraction burns hotter.

Falling in love on the F1 circuit is a crash course in adrenaline. Will Maddux and Brynn's race to the finish end in a total blowout or total victory?

Sensuality Level: Sensual
Crimson Romance, 9781440584503, 204pp.
Publication Date: September 29, 2014