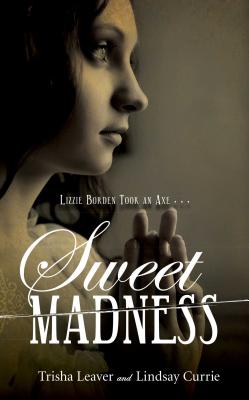 Sweet Madness (Hardcover)
Simon Pulse, 9781440588945, 224pp.
Publication Date: September 15, 2015
* Individual store prices may vary.
Description
Who was Lizzie Borden? A confused young woman, or a coldhearted killer? For generations, people all over the world have wondered how Andrew Borden and his second wife, Abby, met their gruesome deaths. Lizzie, Andrew's younger daughter, was charged, but a jury took only 90 minutes to find her not guilty. In this retelling, the family maid, Bridget Sullivan, shines a compassionate light on a young woman oppressed by her cheap father and her ambitious stepmother. Was Lizzie mad, or was she driven to madness?
About the Author
Lindsay Currie lives in Chicago, Illinois, with one incredibly patient hubby, three amazing kids, and a 160-pound lap dog named Sam. She's fond of tea, Halloween, Disney World, and things that go bump in the night!
Praise For Sweet Madness…
"The portrait of the claustrophobic, creepy Borden household and its denizens, Lizzie especially, is grippingly vivid.... Read it for the suspenseful plot." --Kirkus Reviews

"This is a very intriguing glimpse into Lizzie Borden's persona.... When a book has you wondering and searching for more on the subject, that's a sign the authors achieved their goal. Engaging historical novel that gives readers another glimpse into the infamous Lizzie Borden." --YA Books Central

"This thrilling novel will keep readers on their toes until the last page. Fans of historical fiction and horror will thoroughly enjoy this book." --VOYA Magazine

"It is the promise of Lizzie finally succumbing to her madness that drives the story forward." --Hypable

"The authors weave together such a beautiful and ghastly novel that I finished the entire book in under 48 hours.... The...characters in Sweet Madness are also very well-written and help to retell the Borden's story in such a way that I felt like I knew them personally. I think that the best part of this novel is that it is written in a very stylistic manner and the dialogue used by the characters...are profound. This novel was an enjoyable read and gives a new perspective on what could have happened all those years ago." --The Young Folks