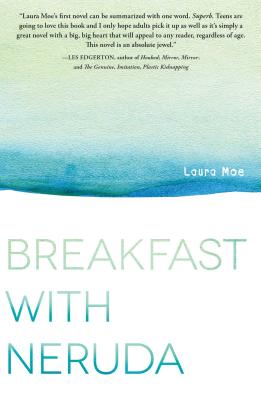 Breakfast with Neruda (Hardcover)
Simon Pulse, 9781440592195, 252pp.
Publication Date: May 16, 2016
* Individual store prices may vary.
Description
Michael Flynn is just trying to get through his community service after he made the dumb decision to try to blow up his friend's car with fireworks--the same friend who stole Michael's girl. Being expelled and losing his best buddy and his girlfriend are the least of his problems: Michael has learned to hide everything, from his sick hoarder mother to the fact that he's stuck living in a 1982 Ford LTD station wagon he calls the Blue Whale. Then one day, during mandatory community service, he meets Shelly, a girl with a past, who's also special enough to unmask Michael's deepest secrets. Can he manage to be worthy of her love, a guy living in a car, unable to return to his chaotic and fit-to-be-condemned home? Shelly won't give up, and tries to peel back the layers of garbage and pain to reveal Michael's immense heart.
About the Author
A high school teacher and librarian, Laura Moe is a published poet (in journals included Mischief, Caprice, and Other Poetic Devices), but her great love is fiction. This is her first novel.