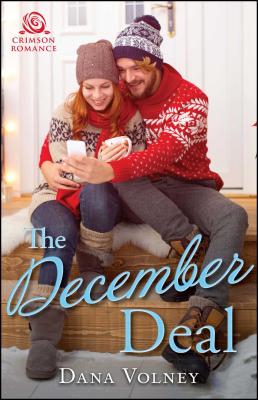 The December Deal (Christmas in Casper #1) (Paperback)
Crimson Romance, 9781440595677, 114pp.
Publication Date: December 18, 2015
* Individual store prices may vary.
Description
After her dad is diagnosed with an aggressive cancer, Lilia Carrigan returns home to Wyoming. The insurance company won't cover the costs for an experimental trial that offers his best chance at surviving, and she needs a way to raise funds fast.

Vincent Morgenstern has had a year to fulfill the clause in his dad's will that says if he doesn't marry, he'll lose out on inheriting the family business he loves so much. The deadline is New Year's Eve, and he's determined to get down the aisle, even if he has to pay the bride to be on his arm.

When Lilia overhears his predicament at a coffee shop, the crazy solution to both their problems seems obvious. What's one year of faking it?

But as the holiday season works its magic, their platonic partnership threatens to get very personal. Will Lilia and Vincent's December deal stay professional, or will real feelings ruin everything?

Sensuality Level: Behind Closed Doors
About the Author
Dana Volney lets her imagination roam free in Wyoming where she writes romances and helps local businesses succeed with her marketing consulting company. Find Dana Volney at DanaVolney.com, on Facebook, and on Twitter @VolneyVentures.