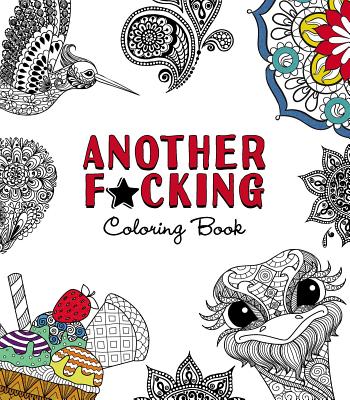 Another F*cking Coloring Book (Paperback)
Adams Media, 9781440598418, 96pp.
Publication Date: July 1, 2016
* Individual store prices may vary.
Description
Rude, funny, and f*cking awesome!
 
Another F*ing Coloring Book is perfect for anyone who knows that neither sunshine and kittens nor gardens and mandalas can fix everything. The funny, relatable swears and phrases that accompany the paisley patterns, meditative mandalas, and all that other shit will help you express your frustration with--or add your own dark shade of humor to--any situation.

Whether you need to unwind after a hellish day or simply want to let the world know you've got better things to do with your time, you'll find a cheerfully profane and delightfully inappropriate image perfectly designed to calm you the f*ck down.
About the Author
Adams Media provides helpful, funny, and inspiring books on a wide variety of topics, so no matter who you are, we've got you covered. Our editors are just like you—living, loving, and learning every day. Our personal experiences and expertise in our given book categories allow us to bring you some of the best content on the market—from parenting to relationships, to the paranormal, cooking, and humor—we cover what you care about.
Praise For Another F*cking Coloring Book…
"Looking through the book, I found myself smiling and laughing-- increasing my serotonin levels--and feeling good about spending some time coloring them. Another F*cking Coloring Book, put out by Adams Media, is a fine choice."  --F News Magazine