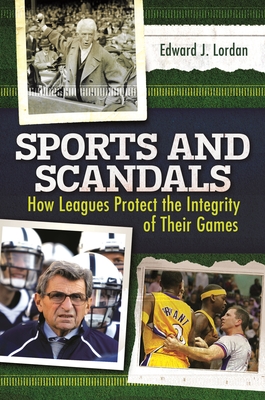 Sports and Scandals (Hardcover)
How Leagues Protect the Integrity of Their Games
Praeger, 9781440829925, 249pp.
Publication Date: June 11, 2014
* Individual store prices may vary.
Description
With today's digital media and the tremendous amount of money involved in sports, scandals are becoming more frequent and more damaging. How should a sports league respond to a scandal, act to protect the integrity of their organization, and address their many audiences--the fans, the media, and other players--when things go wrong? This book covers the big three sports--football, baseball, and basketball--to illuminate some of the biggest scandals in the history of American sports, using case studies to explain the scandals and the organizations' responses to crises.
The work examines the major sports scandals in the 20th and 21st centuries, including the Black Sox fix of 1919, the institutional racism faced by Jackie Robinson in the late 1940s, the point-shaving scheme in 1950s-era college basketball, and unresolved crises that continue to damage sports today. Author Edward J. Lordan describes the historic conditions surrounding the scandals and administrators' responses to identifying, addressing and, when possible, resolving these crises.
About the Author
Edward J. Lordan, PhD, is professor of communication studies at West Chester University, PA.
or
Not Currently Available for Direct Purchase