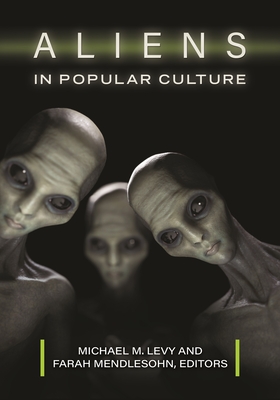 Aliens in Popular Culture (Hardcover)
Greenwood, 9781440838323, 335pp.
Publication Date: March 22, 2019
* Individual store prices may vary.
Description
The wide impact that the imagined alien has had upon Western culture has not been surveyed before; in many cases the essays in Aliens in Popular Culture are the first written on the topic. The book is a compendium of short entries on notable uses of aliens in popular culture across different media and platforms by almost 90 researchers in the field. It covers science fiction from the late nineteenth century into the twenty-first century, including books, films, television, comics, games, and even advertisements.
Individual essays point to the ways in which the imagined alien can be seen as a reflection of different fears and tensions within society, above all in the Anglo-American world. The book additionally provides an overview for context and suggestions for further reading. All varieties of readers will find it to be a comprehensive reference about the extra-terrestrial in popular culture.
About the Author
Michael M. Levy was professor of English at the University of Wisconsin, Stout, until his untimely death in 2017.Farah Mendlesohn is author of Rhetorics of Fantasy The Inter-Galactic Playground: Children's and Teens' Science Fiction.