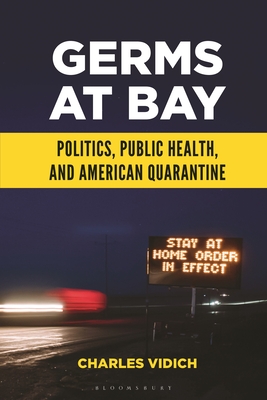 Germs at Bay
Politics, Public Health, and American Quarantine
Hardcover

* Individual store prices may vary.
Description
The novel strain of coronavirus that emerged in late 2019 and became a worldwide pandemic in 2020 is only one of more than 87 new or emerging pathogens discovered since 1980 that have posed a risk to public health. While many may consider quarantine an antiquated practice, in reality it is often one of the only defenses against new and dangerous communicable diseases. Tracing the United States' quarantine practices through the colonial, postcolonial, and modern eras, Germs at Bay: Politics, Public Health, and American Quarantine provides an eye-opening look at how quarantine has worked despite routine dismissal of its value.
This book is for anyone seeking to understand the challenges of controlling the spread of COVID-19 and will help readers internalize the lessons that may be learned from the pandemic. No other title provides this level of primary source data on the United States' long reliance on quarantine practices and the political, social, and economic factors that have influenced them.
Praeger, 9781440878336, 500pp.
Publication Date: January 19, 2021
About the Author
Charles Vidich is a consultant and adviser on public health and bioterrorism issues and was appointed a visiting scientist at the Harvard School of Public Health, working for 10 years on national quarantine policy.