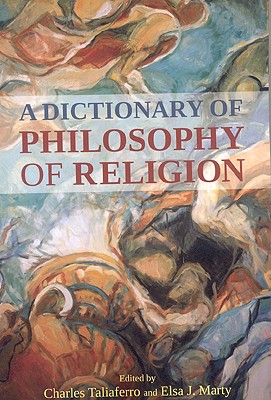 A Dictionary of Philosophy of Religion (Paperback)
Continuum, 9781441111975, 286pp.
Publication Date: August 19, 2010
Other Editions of This Title:
Hardcover (3/15/2011)
* Individual store prices may vary.
Description
A Dictionary of Philosophy of Religion is an indispensable resource for students and scholars. Covering historical and contemporary figures, arguments, and terms, it offers an overview of the vital themes that make philosophy of religion the growing, vigorous field that it is today. It covers world religions and sources from east and west. Entries have been crafted for clarity, succinctness, and engagement.
Named a Choice Outstanding Academic Title (2011).
About the Author
Charles Taliaferro is Professor of Philosophy at St. Olaf College, USA, and is the author of Consciousness and the Mind of God (Cambridge University Press), Evidence and Faith: Philosophy and religion since the seventeenth century (Cambridge University Press), Contemporary Philosophy of Religion (Blackwell), Dialogues About God (Rowman and Littlefield), Philosophy of Religion: A Beginners Guide (OneWorld Press) and the co-author of Naturalism (Eerdmans). He is the co-editor of A Companion to Philosophy of Religion (Blackwell), Cambridge Platonist Spirituality (Paulist Press), and the Cambridge Companion to Christian Philosophical Theology (Cambridge University Press). He was the philosophy of religion area editor of the Encyclopedia of Philosophy, second edition (MacMillan) and is on the editorial board of Religious Studies, Sophia, Blackwell's Philosophy Compass, American Philosophical Quarterly, and Ars Disputandi. Taliaferro has lectured at Oxford, Cambridge, NYU, Columbia, Princeton, and St. Andrews University. Elsa J. Marty is a graduate student in theology at the University of Chicago Divinity School, USA.
or
Not Currently Available for Direct Purchase