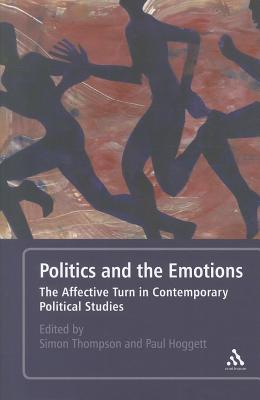 Politics and the Emotions: The Affective Turn in Contemporary Political Studies (Paperback)
The Affective Turn in Contemporary Political Studies
Bloomsbury Publishing PLC, 9781441119261, 248pp.
Publication Date: March 1, 2012
Description
Politics and the Emotions is a unique collection of essays that reflects the affective turn in the analysis of today's political world.
Contributed by both prominent and younger scholars from Europe, US, and Australia, the book aims to advance the debate on the relation between politics and the emotions. To do so, essays are organized around five key thematic areas: emotion, antagonism and deliberation, the politics of fear, the affective dimension of political mobilization, the politics of reparation, and politics and the triumph of the therapeutic. In addition, each chapter includes a case study to demonstrate the application of concepts to practical issues, from the war on terror in the UK and the AIDS activist organization ACT UP in the US to women's liberation movement in New Zealand and Dutch policy experiments.
Politics and the Emotions provides an accessible introduction to a rapidly developing field that will appeal to students in political theory, public and social policy, as well as the theory and practice of democracy.
About the Author
Paul Hoggett is Professor of Politics in the Department of Politics at the University of the West of England in Bristol, UK. He also serves as the Director of the Centre for Psycho-Social Studies. Dr. Hoggett is the author of Politics, Identity, and Emotions (Paradigm, 2009) and The Dilemmas of Development Work (Polity Press, 2001). Simon Thompson is a Reader in Political Theory in the Department of Politics at the University of the West of England in Bristol, UK. His research interests include the politics of recognition, deliberative democracy, and the politics of multiculturalism. He is the author of The Political Theory of Recognition (Polity Press, 2006) and co-editor of Global Justice and the Politics of Recognition (Palgrave Macmillan, 2009), Emotions, Politics and Society (Palgrave Macmillan, 2006).
Advertisement