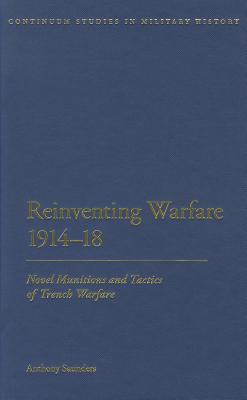 Reinventing Warfare 1914-18 (Continuum Studies in Military History) (Hardcover)
Bloomsbury Publishing PLC, 9781441123817, 376pp.
Publication Date: December 8, 2011
* Individual store prices may vary.
Description
No army went to war in 1914 ready to conduct trench warfare operations. All the armies of the First World War discovered that prolonged trench warfare required new types of munitions alongside the conventional howitzers, large-calibre guns and explosive shells. This volume examines how the British went about inventing and manufacturing new weaponry such as hand grenades, rifle grenades and trench mortars when no body of knowledge about trench warfare munitions existed. It also examines how tactics were developed for these new munitions. Based on new research, this is the first book to discuss the complexity of invention and manufacture of novel weapons such as the Mills grenade and the Stokes mortar, and to consider the relationship between technical design and operational tactics on the ground. In so doing the book presents a different model of the trench warfare conducted by the British Expeditionary Force on the Western Front, and also provides a blueprint to understanding the relationship between technology and tactics applicable to all types of weapons and warfare.
About the Author
Anthony Saunders is an independent scholar and the author of four books on military history, most recently Hitler's Atlantic Wall and Trench Warfare 1850-1950. He worked previously in the Principal Directorate of Patents at the Ministry of Defence.