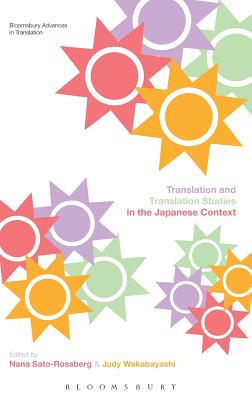 Translation and Translation Studies in the Japanese Context (Continuum Advances in Translation) (Hardcover)
Bloomsbury Publishing PLC, 9781441139825, 240pp.
Publication Date: August 9, 2012
* Individual store prices may vary.
Description
Japan is often regarded as a 'culture of translation'. Oral and written translation has played a vital role in Japan over the centuries and led to a formidable body of thinking and research. This is rooted in a context about which little information has been available outside of Japan in the past.

The chapters examine the current state of translation studies as an academic discipline in Japan and a range of historical aspects (for example, translation of Chinese vernacular novels in early modern times, the role of translation in Japan's modernization, changes in stylistic norms in Meiji-period translations, 'thick translation' of indigenous Ainu place names), as well as creative aspects of translation in modern and postwar Japan. Other chapters explore contemporary phenomena such as the intralingual translation of Japanese expressions embedded in English texts emanating from diasporic contexts, the practice of pre-translation or writing for an international audience from the outset, the innovative practice of reverse localization of Japanese video games back into Japanese, and community interpreting practices and research.
About the Author
Nana Sato-Rossberg is Lecturer in the School of Languages and Communication Studies at University of East Anglia, UKJudy Wakabayashi is Professor in Japanese Translation, Kent State University, USA.