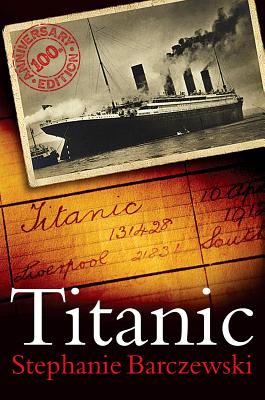 Titanic 100th Anniversary Edition
A Night Remembered
Paperback

* Individual store prices may vary.
Description
In a night of unforgettable tragedy, the world's most famous liner struck an iceberg on 14 April 1912 and sank. Over 1500 people died. Whose fault it was, and how the passengers and crew reacted, has been the subject of continuing dispute over the 100 years since the disaster. This is an account of Titanic's tragic maiden voyage which also focuses on some of those who died: among them Titanic's captain Edward Smith and builder Thomas Andrews, John Jacob Astor, the richest man on board, and the bandmaster, Wallace Hartley, who played as the ship sank. In this centenary edition Stephanie Barczewski traces the events of that fatal night. Many of those who died were treated as heroes and how these men were remembered says much about contemporary values of manhood, chivalry and national pride. Titanic: A Night Remembered also sets the liner in the context of three ports: Belfast, where she was built; Southampton, which lost 600 citizens as members of her crew; and Queenstown in Ireland, her last port of call.
Continuum, 9781441161697, 384pp.
Publication Date: February 9, 2012
About the Author
A specialist in modern British cultural history, Stephanie Barczewski is Professor of History at Clemson University in South Carolina, USA, where she has taught since 1996. In 2005 she became Associate Dean for Research and Graduate Studies in the College of Architecture, Arts and Humanities at Clemson. She is the author of numerous books.