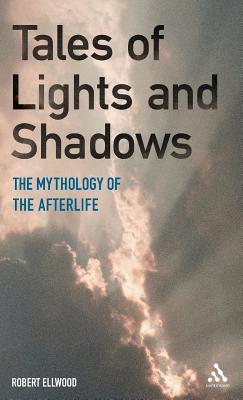 Tales of Lights and Shadows (Hardcover)
Mythology of the Afterlife
Bloomsbury Publishing PLC, 9781441170033, 176pp.
Publication Date: September 12, 2010
Other Editions of This Title:
Paperback (11/11/2010)
* Individual store prices may vary.
Description
Tales of Lights and Shadows offers a fresh approach to the traditional mythology and literature of the afterlife, centering on tensions and polarities in the afterlife concepts: bright vs. dismal, heaven vs. reincarnation, theocentric vs. anthropocentric heaven, etc. Presenting examples from virtually all the world's religious cultures past and present, this fascinating book puts the concepts clearly in the context of the worldview and social issues of that society.
Robert Ellwood depicts the many rich mythologies of the afterlife from the ancient Mesopotamians, Japanese, Greeks of the Homeric era, to Christian views of heaven or the Buddhist western paradise. He explores views of the concept of reincarnation as well as the arduous preparation for the afterlife that must be taken in some traditions. Ellwood concludes by looking at the way varying views of the afterlife influence religious and even secular culture, and how in turn culture can influence the popular heavens and hells of the time and place.
About the Author
Robert Ellwood was Professor of Religion at the University of Southern California from 1967 until his retirement in 1997. He is author or editor of over 25 books, including textbooks in world religions and religious studies, histories, and works on spirituality.