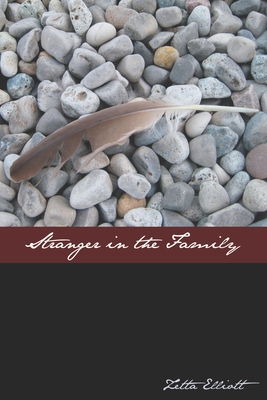 Stranger in the Family (Paperback)
Createspace Independent Publishing Platform, 9781441476432, 202pp.
Publication Date: March 5, 2009
* Individual store prices may vary.
Description
Stranger in the Family is a mixed-media memoir that examines the shifting terrain upon which we negotiate race, kinship, and identity. When my father died of cancer in the spring of 2004, I accepted an offer to teach in the tiny east African country of Djibouti. While abroad, I reflected upon the complicated concept of diaspora, and the alienation I sometimes felt as a foreigner brought to mind a hurtful remark my father once directed at me: "You're a stranger in this family." When my teaching assignment in Djibouti ended prematurely, I returned to Toronto and wrote a collection of essays to more closely examine my "outsider" role within my family and my native land. Stranger in the Family uses prose, photography, short stories, and poetry to trace my evolution as a black woman, a writer, a daughter, and a Canadian.
About the Author
Zetta Elliott earned her PhD in American Studies from NYU. Her poetry has been published in the Cave Canem anthology, The Ringing Ear: Black Poets Lean South, Check the Rhyme: an Anthology of Female Poets and Emcees, and Coloring Book: an Eclectic Anthology of Fiction and Poetry by Multicultural Writers. Her novella, Plastique, was excerpted in T Dot Griots: an Anthology of Toronto's Black Storytellers, and her essays have appeared in The Black Arts Quarterly, thirdspace, WarpLand and Rain and Thunder. She won the 2005 Honor Award in Lee & Low Books' New Voices Contest, and her picture book, Bird, was published in October 2008. Her first play, Nothing but a Woman, was a finalist in the Chicago Dramatists' Many Voices Project (2006). Her fourth full-length play, Connor's Boy, was staged in January 2008 as part of two new play festivals: in Cleveland, OH as part of Karamu House's R. Joyce Whitley Festival of New Plays ARENAFEST, and in New York City as part of Maieutic Theatre Works' Newborn Festival. Her one-act play, girl/power, was staged as part of New Perspectives Theater's festival of women's work, GIRLPOWER, in August 2008. She currently lives in Brooklyn.