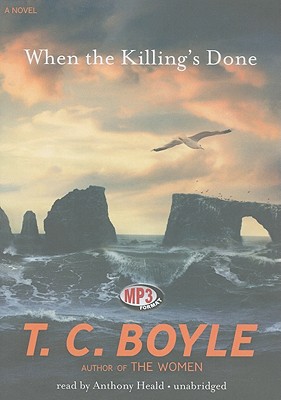 When the Killing's Done (MP3 CD)
Blackstone Audiobooks, 9781441775252
Publication Date: February 1, 2011
* Individual store prices may vary.
or
Not Currently Available for Direct Purchase
March 2011 Indie Next List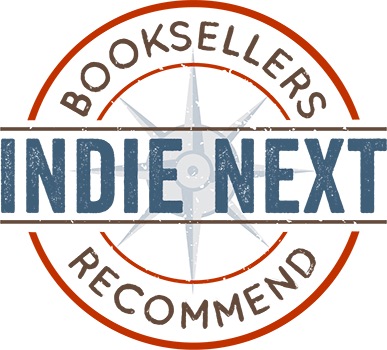 "T.C. Boyle is so articulate and skillful at plotting that he has the reader turning the pages of this entertaining book at record pace. In an effort to restore the indigenous flora and fauna, scientists on the Channel Islands off the California coast are at work eliminating species that have been introduced to the islands. Meanwhile, an activist group attempts to stop the killing of any creatures. Opening with a calamitous boating accident in which only one survivor washes ashore, this book doesn't let up detailing the often fatal effects of man vs. nature until the very last page."
— Sarah Bagby, Watermark Books, Wichita, KS
View the List
Description
From the bestselling author of The Women comes an action-packed adventure about endangered animals and those who would protect them. Principally set on the wild and sparsely inhabited Channel Islands off the coast of Santa Barbara, T. C. Boyle's powerful novel combines pulse-pounding adventure with a socially conscious, richly humane tale regarding the dominion we attempt to exert, for better or worse, over the natural world. Alma Boyd Takesue is a National Park Service biologist who is spearheading the efforts to save the islands' endangered native creatures from invasive species like rats and feral pigs, which, in her view, must be eliminated. Her antagonist, Dave LaJoy, is a dreadlocked local businessman who, along with his lover, the folksinger Anise Reed, is fiercely opposed to the killing of any species whatsoever and will go to any lengths to subvert the plans of Alma and her colleagues. Their confrontation plays out in a series of escalating scenes in which these characters violently confront one another, contemplate acts of sabotage, court danger, and tempt the awesome destructive power of nature itself. Boyle deepens his story by going back in time to relate the harrowing tale of Alma's grandmother, Beverly, who was the sole survivor of a 1946 shipwreck in the channel, as well as the tragic story of Anise's mother, Rita, who in the late 1970s lived and worked on a sheep ranch on Santa Cruz Island. In dramatizing this collision between protectors of the environment and animal rights activists, Boyle is, in his characteristic fashion, examining one of the essential questions of our time: Who has the right of possession of the land, the waters, the very lives of all the creatures who share this planet with us? When the Killing's Done will offer no transparent answers, but like The Tortilla Curtain, Boyle's classic take on illegal immigration, it will touch you deeply and put you in a position to decide.
Advertisement