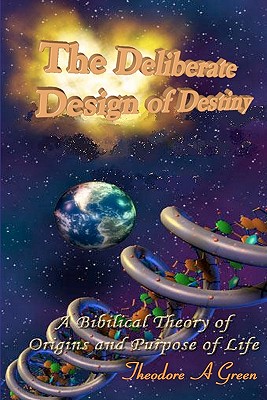 The Deliberate Design of Destiny
A scientific and bible supported theory on the origins and purpose of creation.
Paperback

* Individual store prices may vary.
Description
"Ps 71:1 In thee, O LORD, do I put my trust: let me never be put to confusion." The Deliberate Design of Destiny incorporates the great and courageous recent works of intelligent design scientists into a workable theory. This book answer the "Who, What, When, Where, Why and How" of creation from the Intelligent Design perspective. Understand the mystery kept secret since the world began. (Rom 16:25) The world blunders in confusion because largely the academic and industrial science institutions confuse the origins of human destiny and purpose. Their aversion to faith and their exclusion of God confuses their efforts to understand this Mystery keep secret since the world began. The Deliberate Design of Destiny explores the reason people, society and nations do not comprehend creation's design and purpose and become doomed to confusion and chaos. It explains how this ignorance allows the enemy of God to manipulate the world of men unto a destiny of destruction.
Createspace Independent Publishing Platform, 9781442154094, 272pp.
Publication Date: May 6, 2009
About the Author
Theodore Green has been missionary, Church founder, Preacher/bible teacher, church counselor and television director/editor over the last 30 years. By trade, he is a top software systems engineer for the Aerospace Industry. He has ministries in Guatemala, Mexico, Salvador and the United States. His mission statement is to: Eph 3:9 "And to make all men see what is the fellowship of the mystery, which from the beginning of the world hath been hid in God, who created all things by Jesus Christ: "