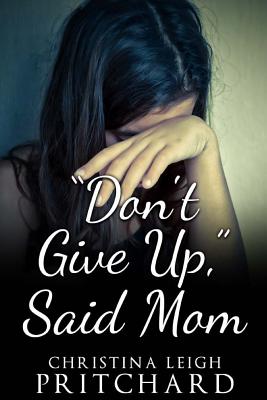 "Don't Give Up," Said Mom (Paperback)
Createspace Independent Publishing Platform, 9781442196667, 142pp.
Publication Date: June 24, 2009
* Individual store prices may vary.
Description
Christina Black's mother has cancer and her father, well, he's vanished. What will she do without her mother, where will she go when she dies and how will she cope? A tale for those who are suffering or have suffered loss.
About the Author
Christina Leigh Pritchard was born in Plantation, Florida but grew up in the Delray Beach/Boca Raton area. She started writing as soon as she could read and tortured her grandmother with the sound of clanking typewriter keys until her favorite Aunt Carolee gave her a Macintosh computer; a treasured heirloom as it originally belonged to her late grandfather who went out of his way to encourage and inspire Christina's writing. The computer is older than the writer but still works! (These days, it's an XP she creates with, her Aunt Carolee-a great inspiration and encouragement and yes, Grandma Jan gets a migraine if she even thinks about a typewriter!) Christina's passions are writing, reading, exploring, traveling, collecting elephants, her dog, Teacup, learning all about people she meets and the ocean.