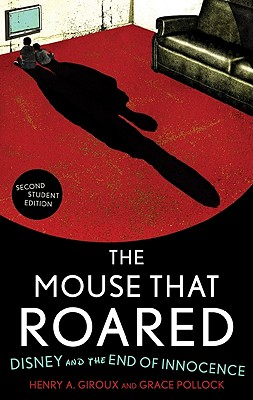 Mouse That Roared
Disney 2nd Spb
Paperback

* Individual store prices may vary.
Description
This expanded and revised edition explores and updates the cultural politics of the Walt Disney Company and how its ever-expanding list of products, services, and media function as teaching machines that shape children's culture into a largely commercial endeavor. The Disney conglomerate remains an important case study for understanding both the widening influence of free-market fundamentalism in the new millennium and the ways in which messages of powerful corporations have been appropriated and increasingly resisted in global contexts. New in this edition is a discussion of Disney's shift in its marketing strategies towards targeting tweens and teens, as Disney promises to provide (via participation in consumer culture) the tools through which young people construct and support their identities, values, and knowledge of the world. The updated chapters from the highly acclaimed first edition are complimented with two new chapters, "Globalizing the Disney Empire" and "Disney, Militarization, and the National Security State After 9/11," which extend the analysis of Disney's effects on young people to a consideration of the political and economic dimensions of Disney as a U.S.-based megacorporation, linking the importance of critical reception on an individual scale to a broader conception of democratic global community.
Rowman & Littlefield Publishers, 9781442203297, 301pp.
Publication Date: April 16, 2010
About the Author
Henry A. Giroux is the well-known author of many books and articles on society, education, and political culture. He is the Global Television Network Chair in English and Cultural Studies at McMaster University. Grace Pollock recently completed her doctoral degree at McMaster University and a two-year postdoctoral fellowship at the University of Western Ontario. Her ongoing research interests include cultural and media studies, historical formations of the public sphere, social policy, and community development.