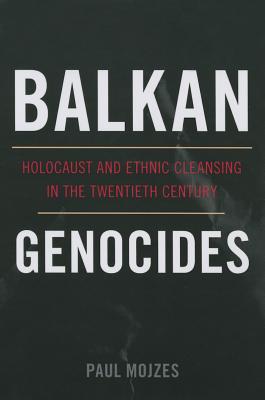 Balkan Genocides (Paperback)
Holocaust and Ethnic Cleansing in the Twentieth Century (Studies in Genocide: Religion)
Rowman & Littlefield Publishers, 9781442206649, 316pp.
Publication Date: April 2, 2015
Other Editions of This Title:
Hardcover (10/24/2011)
* Individual store prices may vary.
Description
During the twentieth century, the Balkan Peninsula was affected by three major waves of genocides and ethnic cleansings, some of which are still being denied today. In Balkan Genocides Paul Mojzes provides a balanced and detailed account of these events, placing them in their proper historical context and debunking the common misrepresentations and misunderstandings of the genocides themselves. A native of Yugoslavia, Mojzes offers new insights into the Balkan genocides, including a look at the unique role of ethnoreligiosity in these horrific events and a characterization of the first and second Balkan wars as mutual genocides. Mojzes also looks to the region's future, discussing the ongoing trials at the International Criminal Tribunal in Yugoslavia and the prospects for dealing with the lingering issues between Balkan nations and different religions. Balkan Genocides attempts to end the vicious cycle of revenge which has fueled such horrors in the past century by analyzing the terrible events and how they came to pass.
About the Author
Paul Mojzes is professor of religious studies at Rosemont College. He is the author of several books on Eastern Europe and the Balkans and editor of Religion in Eastern Europe and The Journal of Ecumenical Studies.