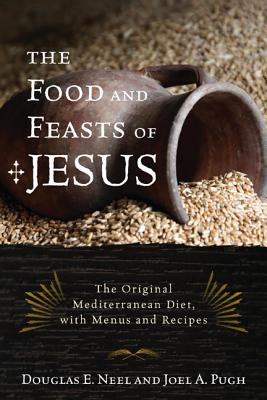 The Food and Feasts of Jesus (Hardcover)
Inside the World of First-Century Fare, with Menus and Recipes (Religion in the Modern World #2)
Rowman & Littlefield Publishers, 9781442212909, 259pp.
Publication Date: June 28, 2012
Other Editions of This Title:
Paperback (12/16/2013)
* Individual store prices may vary.
Description
The New Testament is filled with stories of Jesus eating with people--from extravagant wedding banquets to simple meals of loaves and fishes. The Food and Feasts of Jesus offers a new perspective on life in biblical times by taking readers inside these meals. Food production and distribution impacted all aspects of ancient life, including the teachings of Jesus. From elaborate holiday feasts to a simple farmer's lunch, the book explores the significance of various meals, discusses key ingredients, places food within the socioeconomic conditions of the time, and offers accessible recipes for readers to make their own tastes of the first century. Ideal for individual reading or group study, this book opens a window into the tumultuous world of the first century and invites readers to smell, touch, and taste the era's food.
About the Author
Douglas E. Neel is an Episcopal priest. He owned a catering company specializing in first century food, teaches classes on ancient food and feasts, and makes his own cheese and wine. He lives in Pagosa Springs, CO. Read the author's culinary blog here. Joel A. Pugh is CPA and President of a research and development company. He is a serious amateur cook, baker, and brewer and has studied ancient bread and winemaking. He lives in Dallas, TX.
or
Not Currently Available for Direct Purchase