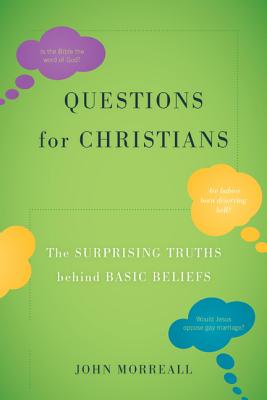 Questions for Christians (Hardcover)
The Surprising Truths Behind Basic Beliefs
Rowman & Littlefield Publishers, 9781442223172, 269pp.
Publication Date: July 1, 2014
* Individual store prices may vary.
Description
Questions for Christians: The Surprising Truths behind Basic Beliefs asks whether or not Christians today have gotten Jesus' message right, drawing on the Bible and the history of Christianity for answers. From the gender of God to what happens when we die, Questions for Christians digs into some of the thorniest points of the Christian faith--questions that many people would rather ignore. Most Christians today believe in "just wars," but how do we reconcile this belief with Jesus' saying "Do not resist an evildoer. But if anyone strikes you on the right cheek, turn the other also," or the pacifism of most early Christians? Protestants and Catholics today generally believe that Jesus died on the cross to atone for our sins, but most Orthodox Christians don't believe this, and neither did most Western churches before 1100. What is the truth? Drawing on sources both ancient and modern, John Morreall explores these issues while identifying points of controversy. Some of the answers are surprising, while others provide a more complete understanding of common beliefs.
About the Author
John Morreall is professor of religious studies and chair of the department at the College of William and Mary. He has published widely, including The Religion Toolkit: A Complete Guide to Religious Studies.