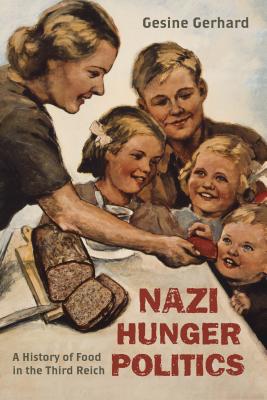 Nazi Hunger Politics
A History of Food in the Third Reich (Rowman & Littlefield Studies in Food and Gastronomy)
Hardcover

* Individual store prices may vary.
Description
During World War II, millions of Soviet soldiers in German captivity died of hunger and starvation. Their fate was not the unexpected consequence of a war that took longer than anticipated. It was the calculated strategy of a small group of economic planners around Herbert Backe, the second Reich Minister for Food and Agriculture. The mass murder of Soviet soldiers and civilians by Nazi food policy has not yet received much attention, but this book is about to change that. Food played a central political role for the Nazi regime and served as the foundation of a racial ideology that justified the murder of millions of Jews, prisoners of war, and Slavs. This book is the first to vividly and comprehensively address the topic of food during the Third Reich. It examines the economics of food production and consumption in Nazi Germany, as well as its use as a justification for war and as a tool for genocide. Offering another perspective on the Nazi regime's desire for domination, Gesine Gerhard sheds light on an often-overlooked part of their scheme and brings into focus the very important role food played in the course of the Second World War.
Rowman & Littlefield Publishers, 9781442227248, 196pp.
Publication Date: September 1, 2015
About the Author
Gesine Gerhard is professor of History at the University of Pacific in Stockton, California. She has published on agricultural and food policy, the Nazi era, and environmental history in many academic journals.