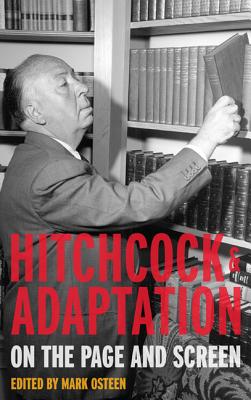 Hitchcock and Adaptation
On the Page and Screen
Hardcover

* Individual store prices may vary.
Description
From early silent features like The Lodger and Easy Virtue to his final film, Family Plot, in 1976, most of Alfred Hitchcock's movies were adapted from plays, novels, and short stories. Hitchcock always took care to collaborate with those who would not just execute his vision but shape it, and many of the screenwriters he enlisted--including Eliot Stannard, Charles Bennett, John Michael Hayes, and Ernest Lehman--worked with the director more than once. And of course Hitchcock's wife, Alma Reville, his most constant collaborator, was with him from the 1920s until his death. In Hitchcock and Adaptation: On the Page and Screen, Mark Osteen has assembled a wide-ranging collection of essays that explore how Hitchcock and his screenwriters transformed literary and theatrical source material into masterpieces of cinema. Some of these essays look at adaptations through a specific lens, such as queer aesthetics applied to Rope, Strangers on a Train, and Psycho, while others tackle the issue of Hitchcock as author, auteur, adaptor, and, for the first time, present Hitchcock as a literary source. Film adaptations discussed in this volume include The 39 Steps, Shadow of a Doubt, Lifeboat, Rear Window, Vertigo, Marnie, and Frenzy. Additional essays analyze Hitchcock-inspired works by W. G. Sebald, Don DeLillo, Bret Easton Ellis, and others. These close examinations of Alfred Hitchcock and the creative process illuminate the significance of the material he turned to for inspiration, celebrate the men and women who helped bring his artistic vision from the printed word to the screen, and explore how the director has influenced contemporary writers. A fascinating look into an underexplored aspect of the director's working methods, Hitchcock and Adaptation will be of interest to film scholars and fans of cinema's most gifted auteur.
Rowman & Littlefield Publishers, 9781442230873, 352pp.
Publication Date: March 14, 2014
About the Author
Mark Osteen is chair of the English Department and cofounder of the Film Studies Program at Loyola University Maryland. He has published dozens of articles on film, music, and modern literature and is the author or editor of ten books, including One of Us: A Family's Life with Autism (2010) and Nightmare Alley: Film Noir and the American Dream (2013).