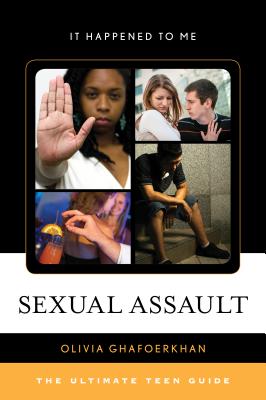 Sexual Assault (Hardcover)
The Ultimate Teen Guide (It Happened to Me #51)
Rowman & Littlefield Publishers, 9781442252479, 216pp.
Publication Date: December 8, 2016
* Individual store prices may vary.
Description
Out of all reported cases of sexual assault, nearly 70 percent occur with victims who are under the age of seventeen, and it has been estimated that one in ten children will be sexually abused before they turn eighteen. Sexual assault has become an all-too-common occurrence among young adults. An assault can cause physical injuries, STDs and STIs, post-traumatic stress disorder, flashbacks, anxiety, depression, and other re-experiencing symptoms. It can lead to poor academic performance, substance abuse, risky sexual behavior, and even suicide. Research has also shown that victims of sexual abuse are more likely to confide in friends than in adults, but those friends may not be-equipped to help. In Sexual Assault: The Ultimate Teen Guide, Olivia Ghafoerkhan describes the various ways sexual violence can be perpetrated, discusses myths many teens believe about the subject, and outlines how young adults can get the help they need to begin the healing process. Topics covered include -date rape -abusive relationships -incest -breaking the silence -victim blaming -support -healing An invaluable resource for young people, Sexual Assault: The Ultimate Teen Guide aims to give victims and their friends the courage to report such crimes, advice on where to find help, and hope that life can return to some sense of normalcy after such a horrific experience.
About the Author
Olivia Ghafoerkhan has an MFA in writing for children and young adults and teaches composition at a community college in Virginia. She has completed training to assist sexual assault victims who are in crisis, and volunteers through the Rape, Abuse and Incest National Network.