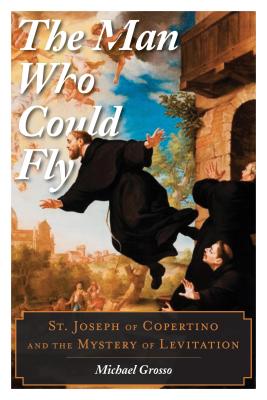 The Man Who Could Fly (Hardcover)
St. Joseph of Copertino and the Mystery of Levitation
Rowman & Littlefield Publishers, 9781442256729, 264pp.
Publication Date: December 14, 2015
* Individual store prices may vary.
Description
St. Joseph of Copertino began having mystical visions at the age of seven, but it was not until he began practicing his faith as a Franciscan priest that he realized the full potential of his mind's power over his body--he was able to levitate. Throughout his priesthood St. Joseph became famous for frequent levitations that were observed on hundreds of occasions and by thousands of witnesses, including many skeptics. Michael Grosso delves into the biography of the saint to explore the many strange phenomena that surrounded his life and develops potential physical explanations for some of the most astounding manifestations of his religious ecstasy. Grosso draws upon contemporary explorations into cognition, the relationship between the human mind and body, and the scientifically recorded effects of meditation and other transcendent practices to reveal the implications of St. Joseph's experiences and abilities.
About the Author
Michael Grosso has taught humanities and philosophy at Marymount Manhattan College, City University of New York, and New Jersey City University. He is affiliated with the Division of Perceptual Studies at the University of Virginia, is on the Board of Directors of the American Philosophical Practitioner's Association, and is a past editor of the journal for that association. His published books include The Final Choice: Playing the Survival Game (1985); Frontiers of the Soul: Exploring Psychic Evolution (1992), The Millennium Myth: Love and Death at the End of Time (1995), Soulmaking: Uncommon Paths to Self-Understanding (1997), and Experiencing the Next World Now (2004).