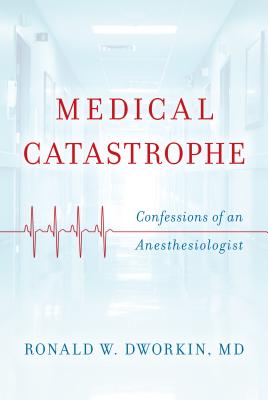 Medical Catastrophe
Confessions of an Anesthesiologist
Hardcover

* Individual store prices may vary.
Description
Unnecessary death rarely happens at the hands of doctors, but it does happen. Sometimes the cause is medical error. But sometimes the cause is politics. The issues underlying many medical catastrophes are numerous: a power struggle between providers, uncertainty over who's in charge, hesitation to practice good medicine for fear of being fired, specialization run amok, part-time doctoring. Doctors often prefer to ignore the problems, but patient safety demands that they be aired. And so does the future of the medical profession. Beneath the politics lies confusion: Doctors no longer know who they are. They don't know how much authority they should wield. They don't know what distinguishes them from other healthcare professionals. They don't what about being a doctor should make them proud. When doctors lack a firm sense of who they are, the whole of medicine lacks an essential core, giving rise to personal and professional politics--and catastrophes. Patients may be relying on a system that has veered off course. In dramatic and revealing stories of patients in the operating room and interactions with colleagues, Ronald W. Dworkin traces his path from medical school to anesthesiology residency to his early years in private practice, with the experiences of his father and grandfather, also doctors, hovering overhead, in his quest to answer the question: What is a Doctor? Sometimes funny, sometimes scary, sometimes poignant, the story of what it means to be a doctor in today's medical setting comes to life, as Dworkin outlines the contours, the challenges and rewards, of modern medicine, and how it must be rescued in order to preserve the profession and protect patients from disasters.
Rowman & Littlefield Publishers, 9781442265752, 220pp.
Publication Date: March 17, 2017
About the Author
Ronald W. Dworkin, MD, works as an anesthesiologist while also teaching political philosophy in the George Washington University Honors Program. His essays on medicine, and on American culture and politics, have appeared in such publications as The Wall Street Journal, National Affairs, Policy Review, The New Atlantis, and The Public Interest. His other books include Artificial Happiness (2006), How Karl Marx Can Save American Capitalism (Lexington, 2015), and The Rise of the Imperial Self (Rowman & Littlefield, 1996).
or
Not Currently Available for Direct Purchase