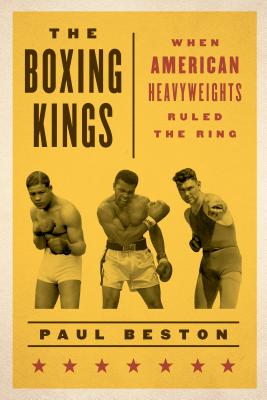 The Boxing Kings (Hardcover)
When American Heavyweights Ruled the Ring
Rowman & Littlefield Publishers, 9781442272897, 374pp.
Publication Date: September 8, 2017
Other Editions of This Title:
Compact Disc (9/16/2017)
* Individual store prices may vary.
Description
For much of the twentieth century, boxing was one of America's most popular sports, and the heavyweight champions were figures known to all. Their exploits were reported regularly in the newspapers--often outside the sports pages--and their fame and wealth dwarfed those of other athletes. Long after their heyday, these icons continue to be synonymous with the "sweet science." In The Boxing Kings: When American Heavyweights Ruled the Ring, Paul Beston profiles these larger-than-life men who held a central place in American culture. Among the figures covered are John L. Sullivan, who made the heavyweight championship a commercial property; Jack Johnson, who became the first black man to claim the title; Jack Dempsey, a sporting symbol of the Roaring Twenties; Joe Louis, whose contributions to racial tolerance and social progress transcended even his greatness in the ring; Rocky Marciano, who became an embodiment of the American Dream; Muhammad Ali, who took on the U.S. government and revolutionized professional sports with his showmanship; and Mike Tyson, a hard-punching dynamo who typified the modern celebrity. This gallery of flawed but sympathetic men also includes comics, dandies, bookworms, divas, ex-cons, workingmen, and even a tough-guy-turned-preacher. As the heavyweight title passed from one claimant to another, their stories opened a window into the larger history of the United States. Boxing fans, sports historians, and those interested in U.S. race relations as it intersects with sports will find this book a fascinating exploration into how engrained boxing once was in America's social and cultural fabric.
About the Author
Paul Beston is managing editor of City Journal, published by the Manhattan Institute. His writing has appeared in the Wall Street Journal, City Journal, Real Clear Sports, The American Spectator, The American Conservative, The Christian Science Monitor, The Millions, and The New York Journal of Books, as well as on the boxing website The Sweet Science.