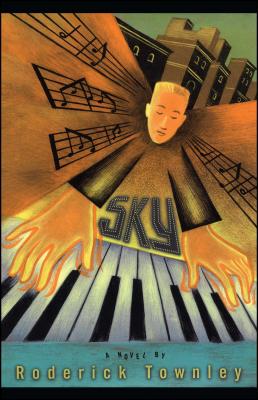 Sky (Paperback)
Atheneum Books for Young Readers, 9781442339736, 272pp.
Publication Date: October 15, 2010
Other Editions of This Title:
Hardcover (7/1/2004)
* Individual store prices may vary.
Description
Alec Schuyler has two immediate problems: what to do with the rest of his life, and what to do about Suze Matheson. She's his date for the Winter Dance. And she's got trouble of her own. The English teacher, Mr. "Call me Mark" Truscott, has made a move on her, a move which Sky has witnessed from his hiding place in a coat closet.

Fifteen-year-old Sky is not one for making scenes -- or even speaking up. Instead he speaks through his music, his jazz piano. This novel, in three sets and an encore, plays all the chords and paradiddles of Sky's life -- at the moment, the life of a runaway in New York City, 1959. So how come he's hiding in a tenth-grade homeroom coat closet?

Since his mother died, Sky and his father have had their umpteenth fight about the future. Like many a kid, Sky must leave home to get home. For him it's the world of Beat poetry and cool jazz. Along the way, he discovers an unexpected guide -- a blind musician who shows Sky how to see -- and learns what he has to lose to gain his own voice.
About the Author
Roderick Townley's first book about Sylvie, The Great Good Thing, was a Top-Ten Book Sense Pick, praised by Kirkus Reviews as "utterly winning...a book beloved from the first page." Its sequel, Into the Labyrinth, was hailed by the New York Times as "a hopping fine read." The present volume completes the Sylvie cycle.

Mr. Townley has also published the novel Sky, described by VOYA as "one hell of a book," as well as volumes of poetry, nonfiction, and literary criticism. He has two children, Jesse and Grace, and is married to author Wyatt Townley.