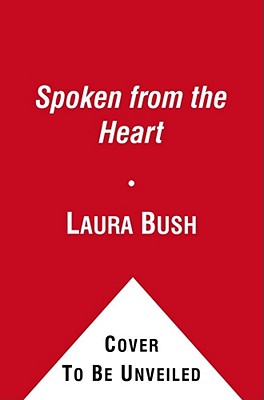 Spoken from the Heart (Compact Disc)
Simon & Schuster Audio, 9781442345812
Publication Date: August 30, 2011
* Individual store prices may vary.
or
Not Currently Available for Direct Purchase
Description
This intimate and startlingly candid memoir from one of the most admired, reserved, and unknown first ladies in recent history is now available for only $14.99 Born in the boom-and-bust oil town of Midland, Texas, Laura Welch grew up as an only child in a family that lost three babies to miscarriage or infant death. When Laura Welch first left West Texas in 1964, she never imagined that her journey would lead her to the world stage and the White House. After graduating from Southern Methodist University in 1968, she became an elementary school teacher, then trained to be a librarian. At age thirty, she met George W. Bush, whom she had last passed in the hallway in seventh grade. Three months later, "the old maid of Midland married Midland's most eligible bachelor." With rare intimacy and candor, Laura Bush writes about her early-married life as she was thrust into one of America's most prominent political families, as well as her deep longing for children and her husband's decision to give up drinking. In 2001, after one of the closest elections in American history, Laura Bush moved into the White House. Here she captures presidential life in the harrowing days and weeks after 9/11. She writes openly about the White House during wartime, the withering and relentless media spotlight, and the transformation of her role as she began to understand the power of the first lady. One of the first U.S. officials to visit war-torn Afghanistan, she also reached out to disease-stricken African nations and tirelessly advocated for women in the Middle East and dissidents in Burma. Movingly, she writes of her visits with U.S. troops and their loved ones, and of her empathy for and immense gratitude to military families. Laura Bush's compassion, her sense of humor, her grace, and her uncommon willingness to bare her heart make this story revelatory, beautifully rendered, and unlike any other first lady's memoir ever written.
About the Author
Laura Bush was First Lady of the United States from 2001 to 2009. She founded both the National Book Festival and the Texas Book Festival.
Advertisement