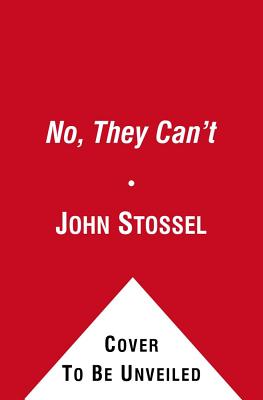 No, They Can't: Why Government Fails-But Individuals Succeed (Compact Disc)
Why Government Fails-But Individuals Succeed
Simon & Schuster Audio, 9781442347120, 8pp.
Publication Date: April 10, 2012
* Individual store prices may vary.
or
Not Currently Available for Direct Purchase
Description
New York Times bestselling journalist John Stossel shows how the expansion of government control is destructive for American society. Emmy Award-winning journalist John Stossel is a self-proclaimed skeptic, attacking society's sacred cows. Now, he dismantles the most sacred of them all: the notion that government action is the best way to solve a problem. From the myth that government can spend its way out of a crisis to the mistaken belief that labor unions protect workers, Stossel, a true libertarian, provides evidence that the reality is very different from what intuition tells us. His evidence leads to the taboo conclusions that:
- Government already dominates health care--and that's the problem
- The state keeps banning foods, but food bans don't make us healthier
- Government-run schools and teachers' unions haven't made kids smarter Utilizing his three decades in journalism, Stossel combines sharp insights, common sense, and documented facts to debunk conventional wisdom and challenge popular opinion about the role of our nation's government.
About the Author
New York Times bestselling author John Stossel hosts his own one-hour weekly Fox Business Network show, Stossel, and a series of one-hour specials on Fox News. He also appears regularly Tuesdays on The O'Reilly Factor and on other Fox News shows.During three decades in journalism, Stossel has received numerous honors and awards. He is a nineteen-time Emmy winner, and a five-time honoree for excellence in consumer reporting by the National Press Club. His two previous books spent twenty weeks on the New York Times bestseller list.
Advertisement