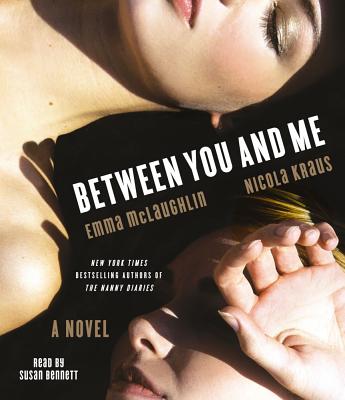 Between You and Me (Compact Disc)
Simon & Schuster Audio, 9781442350274
Publication Date: June 12, 2012
* Individual store prices may vary.
Description
From the authors of the #1 New York Times bestseller The Nanny Diaries comes a new novel that takes listeners behind the scenes of stratospheric celebrity--what it means to be worshipped by millions and still feel loved by none. Emma McLaughlin and Nicola Kraus have proven again and again that they are masters at exploring the subtle nuances of family relationships--as they intersect with the most current trends in the culture at large.
In Between You and Me, twenty-seven-year-old Logan Wade has built a life for herself in New York City, far from her unhappy childhood in Oklahoma. But when she gets the call that her famous cousin needs a new assistant, it's an offer she can't refuse. Logan hasn't seen Kelsey since they were separated as kids; in the meantime, Kelsey Wade has become one of Fortune Magazine's most powerful celebrities and carrion for the paparazzi. But the joy at their reunion is overshadowed by the toxic dynamic between Kelsey and her controlling parents. As Kelsey grasps desperately at a "real" life, Logan risks everything to try and give her cousin the one thing she has never known--happiness. As Kelsey unravels in the most horribly public way Logan finds that she will ultimately have to choose between saving her cousin and saving herself.
About the Author
Emma McLaughlin and Nicola Kraus are the authors of The Nanny Diaries, which was made into a major motion picture, and three New York Times bestselling novels: Dedication, Citizen Girl, and Nanny Returns. They live in New York City.
or
Not Currently Available for Direct Purchase