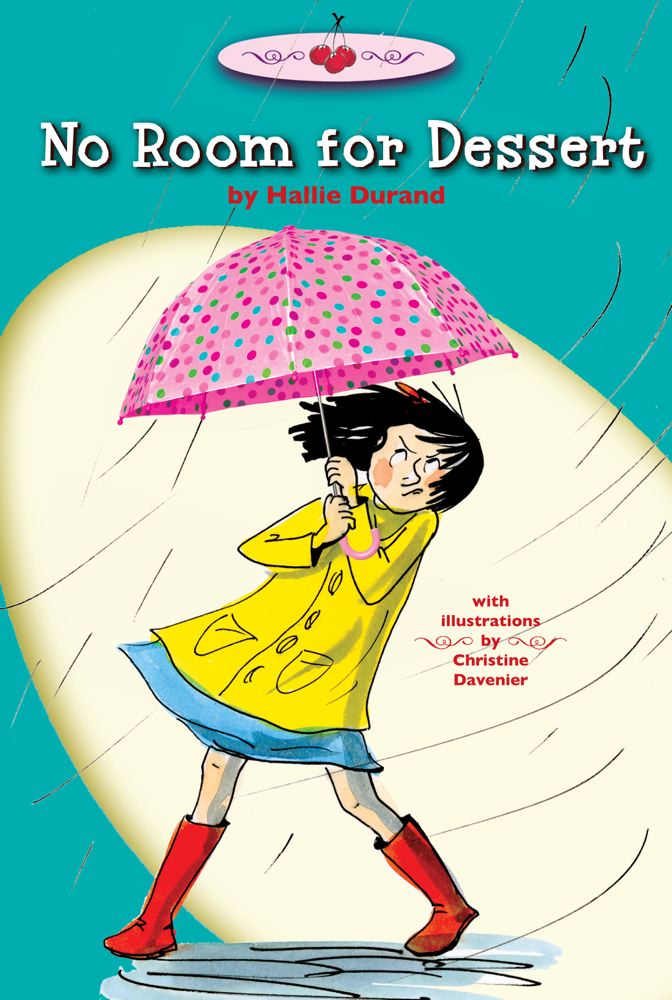 No Room for Dessert
Paperback

* Individual store prices may vary.
Other Editions of This Title:
Hardcover (6/21/2011)
Description
What will Dessert bring to her classroom's invention fair? Mischief, of course!

All of a sudden it seems like Dessert's life story is being written in invisible ink! It's getting harder and harder to believe that anyone in the Schneider house even remembers that she lives there. Her school picture hanging on the fridge? Covered! The promise of burritos? Forgotten! Her baby brother doesn't even know her name! (He calls her "dirt.") Dessert decides that she needs a plan to get back on her family's radar—and hopefully make them all feel like "dirt" for a change.
Let there be light bulbs! Dessert has an idea. All she has to do is win her classroom's invention contest, which should be a piece o' cake. But, things get worse before they get better...soon, they are so bad, Dessert may need all the double fudge sundaes in the world to make her feel like herself again—or maybe just a surprising new friend.
Praise For No Room for Dessert…
NO ROOM FOR DESSERT
Author: Durand, Hallie
Illustrator: Davenier, Christine
Review Date: May 1, 2011
Publisher:Atheneum
Pages: 192
Price ( Hardcover ): $14.99
Publication Date: June 7, 2011
ISBN ( Hardcover ): 978-1-4424-0360-4
Category: Fiction
Series: Dessert
Volume: 3
Lively third-grader Dessert returns for more comic classroom and family fun as she learns to cope with jealousy in her third outing (Just Desserts, 2010, etc.).
Dessert certainly doesn't lack confidence. She's sure she'll easily win the prize for the best invention in her classroom's Thomas Edison unit. At home, however, things don't look as promising. Her mom spends all of her time with her two baby brothers and barely notices Dessert, while her dad concentrates on managing the family's restaurant, devoted entirely to fondue. As her despair at home increases, her certainty that she'll win the classroom prize increases, especially when she privately judges her classmate's inventions as obviously inferior to her own Vending Dresser, which would dispense a full month's worth of complete daily outfits at the mere press of a button. If she doesn't win, however, this fully realized, vivacious little character might learn some important lessons beyond those her teacher, Mrs. Howdy Doody, includes in the curriculum. When Dessert's mom forgets to pick her up at school, some family lessons may make Dessert feel much better, especially as she gets to eat real dessert—first!—at the family restaurant. Davenier's sparkling line drawings help young readers visualize the action.
Another romp full of zesty, true-life fun. (Fiction. 7-10)
- KIRKUS REVIEWS May 2011
Atheneum Books for Young Readers, 9781442403611, 192pp.
Publication Date: July 24, 2012
About the Author
Hallie Durand's favorite dessert is vanilla ice cream drowned in hot-fudge sauce. She grew up in a large, food-loving family much like the one in her books. But unlike Dessert, Hallie had to eat dessert after supper. When she's not writing, she likes to visit fondue restaurants to do "research." Hallie lives with her family in New Jersey.

Christine Davenier's favorite dessert is profiterole au chocolat. She is the illustrator of many books for children including the Iris and Walter series by Elissa Haden Guest and The First Thing My Mama Told Me by Susan Marie Swanson, for which Christine received a New York Times Book Review Best Illustrated Children's Book of the Year Award. She lives in Paris.