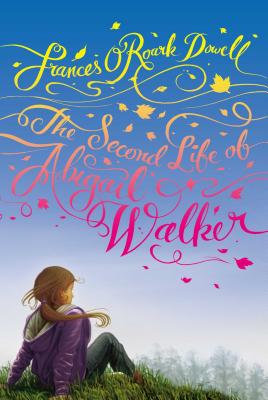 The Second Life of Abigail Walker
Paperback

* Individual store prices may vary.
Other Editions of This Title:
Digital Audiobook (6/27/2013)
Hardcover (8/28/2012)
Description
Is it possible to start afresh when you're thoroughly weighted down? A "timeless and entirely of-the-moment" (Publishers Weekly) novel from the author of The Secret Language of Girls.

Seventeen pounds. That's the difference between Abigail Walker and Kristen Gorzca. Between chubby and slim, between teased and taunting. Abby is fine with her body and sick of seventeen pounds making her miserable, so she speaks out against Kristen and her groupies—and becomes officially unpopular. Embracing her new status, Abby heads to an abandoned lot across the street and crosses an unfamiliar stream that leads her to a boy who's as different as they come.

Anders is homeschooled, and while he's worried that Abby's former friends are out to get her, he's even more worried about his dad, a war veteran home from Iraq who is dangerously disillusioned with life. But if his dad can finish his poem about the expedition of Lewis and Clark, if he can recapture the belief that there can be innocence in the world, maybe he will be okay. As Abby dives into the unexpected role as research assistant, she just as unexpectedly discovers that by helping someone else find hope in the world, there is plenty there for herself, as well.
Praise For The Second Life of Abigail Walker…
"The Second Life of Abigail Walker introduces Abby, a sixth grader, at the moment she decides she's through being pushed around by the mean girl, Kristen, who rules over their social circle with arbitrary cruelty. Abby is a natural target; she is not quite like the rest of the girls – they're "medium smart, medium good at sports, their families had a medium amount of money." Most painfully, their bodies are medium-size, while Abby is noticeably heavier. One day Abby walks away from an insult at the lunch table, and from the hope of staying in the group. She will just have to start a "second life."

What's wonderful is how Dowell, the author of several beloved books for tweens and teenagers including the Edgar-winning "Dovey Coe," gracefully draws the many concentric circles of Abby's life. Forced to escape the menacing Kristen and eager to avoid her own distracted parents, who concentrate on her mainly to deliver unsubtle messages that she needs to eat less, Abby ventures into a new part of her neighborhood. There, she meets a younger boy named Anders. He lives on his grandmother's horse farm with his father, who acts strangely — something horrible happened to him while he fought in the Iraq war, and he believes he must finish the research for a long poem about animals or he cannot get well. While spending time at the farm and learning to ride a horse is liberating for Abby, it's even more empowering to mobilize a group of new, more intellectually oriented friends to help with the research project.

All the while a proud fox, whom Abby crosses paths with at the beginning of the novel, roams near her house. She seems to have extraordinary — perhaps even time-traveling — abilities, and has been watching and guiding Abby. Is she somehow part of the Iraq story of Anders's dad, too? Dowell suggests as much with a poetic logic that forms a nice antidote to the novel's all-too-realistic mean girl plot."

--The New York Times Book Review

* "In a powerful story about learning to be proud of one's true self and rising above bullies, sixth-grader Abby is sick of the "medium girls," who weigh the right amount and say all the right things, and of her parents, who are on her case about dieting and fitting in. She is even more tired of her own efforts to stay in the clique's good graces. One day Abby walks away from their taunts, a small step that takes her life in a new direction. A fox bites her, and she follows a dog across a creek where she meets eight-year-old Anders and his father, who is recovering from serving in Iraq. They invite her to help with a research project, which leads to new friends at school and unexpected happiness. Occasional chapters follow the fox Abby meets, whose story is slowly revealed as it intersects with Abby's. Dowell (Ten Miles Past Normal) creates a sympathetic and honest heroine with a flair for drama, humor, and creativity, and she resists a tidy ending in a novel that feels both timeless and entirely of-the-moment."

--Publishers Weekly, June 18, 2012, *STAR

* "When Abby's one-time friend whispers to her, "You're dead," Abby knows it's true. Maybe not dead physically, but dying inside.
Avoiding Georgia and Kristen, who make snarky remarks about her weight in the lunchroom, the sixth-grader makes new friends, including two Indian-American boys whose easy tolerance is refreshing. Fleeing a home visit by the two bullying girls, she meets 9-year-old Anders, whose father is also dying inside. The Iraq War veteran is frightened by much of the peaceful world of the family horse farm, where he waits for space in a VA hospital. For "Tubby Abby," farm visits are both physically and emotionally helpful. As she did in The Secret Language of Girls (2004) and its sequel, The Kind of Friends We Used to Be (2009), Dowell weaves themes of friendship and personal growth into a rich and complex narrative. A third story strand follows the desert fox Abby meets in the overgrown lot across the street from her house, adding a fantasy element and further connections. Like the fox in the Wendell Barry epigraph, some of Abby's tracks are in the wrong direction. But her resurrection is satisfying.
Middle school mean girls are not uncommon, in fiction or in life, but seldom has an author so successfully defeated them without leaving her protagonist or her reader feeling a little bit mean herself."

--Kirkus Reviews, June 15, 2012 *STAR

* "Abigail Walker is a large girl living in a medium-sized world. She tries to fit in at school with a group of girls whose purpose is defined by how bad they make her feel. On top of that, her father nags her about her weight, and her mother fails to recognize how her insistence on constant harmony is inherently unfair. What Abby wants is "rough edges" and permission "to feel whatever it was she was feeling." When she encounters a fox in an overgrown lot across the street from her house, it has a talismanic effect, and Abby starts to see how social expectations do not define her own happiness. Dowell masterfully handles the hot button topic of bullying and will have readers contemplating the pettiness and self-loathing that supports it. Beating at the triumphant heart of the book is Abigail's realization that life is fullest when experienced genuinely. This is a story of Abigail's crossings: crossing a computer lab to make a friend; crossing a street to find peaceful isolation; crossing a creek to escape a tormentor; and crossing all the lines drawn to prevent her from feeling alive inside. A timely and heartening book for today's middle schoolers."
— Booklist, starred review
Atheneum Books for Young Readers, 9781442405943, 272pp.
Publication Date: August 27, 2013
About the Author
Frances O'Roark Dowell is the bestselling and critically acclaimed author of Dovey Coe, which won the Edgar Award and the William Allen White Award; Where I'd Like to Be; The Secret Language of Girls and its sequels The Kind of Friends We Used to Be and The Sound of Your Voice, Only Really Far Away; Chicken Boy; Shooting the Moon, which was awarded the Christopher Award; the Phineas L. MacGuire series; Falling In; The Second Life of Abigail Walker, which received three starred reviews; Anybody Shining; Ten Miles Past Normal; Trouble the Water; the Sam the Man series; The Class; How to Build a Story; and, most recently, Hazard. She lives with her family in Durham, North Carolina. Connect with Frances online at FrancesDowell.com.
or
Not Currently Available for Direct Purchase