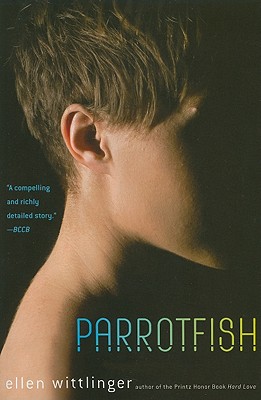 Parrotfish (Paperback)
Simon & Schuster, 9781442406216, 294pp.
Publication Date: January 4, 2011
* Individual store prices may vary.
or
Not Currently Available for Direct Purchase
Description
Angela Katz-McNair has never felt quite right as a girl, but it's a shock to everyone when she cuts her hair short, buys some men's clothes, and announces she'd like to be called by a new name, Grady. Although Grady is happy about his decision to finally be true to himself, everybody else is having trouble processing the news. Grady's parents act hurt; his sister is mortified; and his best friend, Eve, won't acknowledge his existence. On top of that, there are more practical concerns--for instance, which locker room is he supposed to use for gym class? Grady didn't expect his family and friends to be happy about his decision, but he also didn't expect kids at school to be downright nasty about it. But as the victim of some cruel jokes, Grady also finds unexpected allies, including the school geek Sebastian, and Kita Charles, who's a gorgeous senior. In a voice tinged with humor and sadness, Ellen Wittlinger explores Grady's struggles--struggles any teen will be able to relate to.
Praise For Parrotfish…
"A thought-provoking discussion of gender roles, gender identity, and the influence of nature, nurture, and social construction on both."—The Horn Book Magazine

"A compelling and richly detailed story."—The BCCB

"Peopled with wonderfully wacky characters and scenes, this narrative snaps and crackles with wit, even while it touches the spirit of the sensitive reader. Wittlinger scores another success with this highly recommended novel."—VOYA

"Wittlinger's writing skill will help YA readers understand transgender issues, and those readers will be entertained and moved as they read."—KLIATT

"The author demonstrates well the complexity faced by transgendered people and makes the teen's frustration with having to "fit into a category" fully apparent."—Publishers Weekly
Advertisement