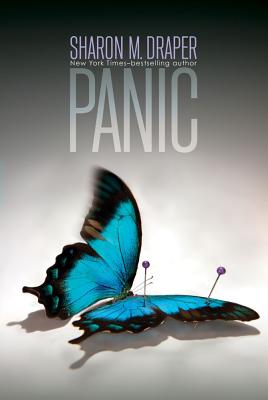 Panic (Hardcover)
Atheneum Books for Young Readers, 9781442408968, 272pp.
Publication Date: March 12, 2013
Other Editions of This Title:
Digital Audiobook (12/19/2013)
Paperback (4/1/2014)
Prebound (4/1/2014)
* Individual store prices may vary.
Spring '13 Kids List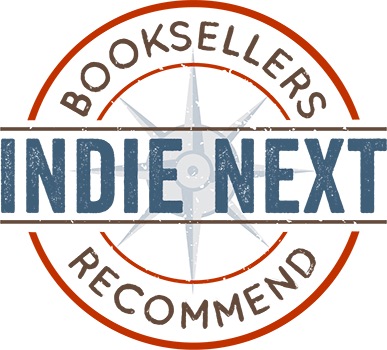 "Fifteen-year-old Diamond Landers is a beautiful, talented dancer who would give anything to be on a TV dance show. So how could she not accept a stranger's invitation to audition for a part in a Hollywood movie? Unfortunately, that's the worst decision of her life, and one can only hope that she'll live through it. Bestselling author Draper offers a chilling and timely new novel."
— Ellen Klein, Hooray for Books!, Alexandria, VA
View the List
Description
This gripping and chillingly realistic novel from New York Times bestselling author Sharon Draper shows that all it takes is one bad decision for everything to change.

Diamond knows not to get into a car with a stranger.

But what if the stranger is well-dressed and handsome? On his way to meet his wife and daughter? And casting a movie that very night—a movie in need of a star dancer? What then?

Then Diamond might make the wrong decision.

It's a nightmare come true: Diamond Landers has been kidnapped. She was at the mall with a friend, alone for only a few brief minutes—and now she's being held captive, forced to endure horrors beyond what she ever could have dreamed, while her family and friends experience their own torments and wait desperately for any bit of news.

From New York Times bestselling author Sharon Draper, this is a riveting exploration of power: how quickly we can lose it—and how we can take it back.
About the Author
Sharon M. Draper is a New York Times bestselling author and recipient of the Margaret A. Edwards Award honoring her significant and lasting contribution to writing for teens. She has received the Coretta Scott King Award for both Copper Sun and Forged by Fire, and was most recently awarded the Charlotte Huck Award for Stella by Starlight. Her novel Out of My Mind has won multiple awards and was a New York Times bestseller for over three years. She lives in Cincinnati, Ohio, where she taught high school English for twenty-five years and was named National Teacher of the Year. Visit her at SharonDraper.com.
Praise For Panic…
"A troupe of high school dance students is rocked when one of their number disappears.
The Crystal Pointe Dance Academy is a refuge for the group of students who take classes and participate in dance recitals. Each of them—Diamond, Layla, Mercedes and Justin, the only boy in the group—has a different reason to dance, but they all want to earn a role in the upcoming production of Peter Pan. When Diamond disappears during a routine trip to the mall, the close-knit group is thrown into emotional turmoil that mounts as the days go by. As it turns out, Diamond has been lured by a sexual predator dangling the promise of a movie audition and finds herself in a dire situation. While the four main characters alternate narration, this is really a two-sided story: Diamond's story of abduction and exploitation, and the everyday concerns her friends face back home. The other dancers face tough situations, from relationship conflicts to a parent returning home after a long incarceration. Diamond's story, though, with elements of suspense and sexual horror, is the more interesting of the two, and readers will find themselves impatient to get back to her ordeal, which is depicted frankly but with sensitivity. Threading through it all is the importance of the arts as a vehicle to get through tough times.

By turns pulse-pounding and inspiring."

"Sharon M. Draper's PANIC is an outstanding book... [This is] high-interest contemporary fiction -- a book that many readers will gulp down in one evening. It is a story that addresses important issues (like never getting into cars with strangers, and never letting your high school boyfriend take photos of you that you wouldn't want your parents to see). Thus, it is a book that could quite likely save lives and reputations. Some astute readers will recognize how these issues all relate to the objectification of women in our culture. And it is for these reasons that PANIC will be an important addition to middle school and high school collections. With a little luck, there will be lots of young adolescents who read it and learn the consequences of risky behaviors -- without having to learn them the hard way."
— Richie Partington, MLIS

* "Balances a suspenseful plot and the emotional growth of her characters with ease and grace."