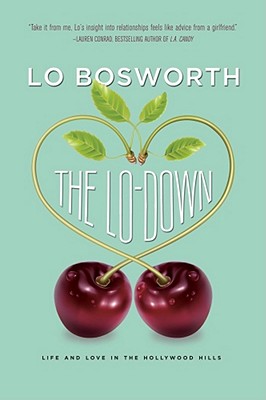 The Lo-Down (Paperback)
Simon & Schuster Children's Publishing, 9781442412002, 236pp.
Publication Date: January 11, 2011
Description
Reality TV personality Lauren "Lo" Bosworth has witnessed her fair share of bad dating and has experienced some herself. As a star on two reality shows, she is no stranger to drama and what comes along with it. Now she is offering her advice gleaned from her and her famous friends' relationship experiences on dating and love. Featuring personal photos and anecdotes about her experiences on "Laguna Beach" and "The Hills," The Lo-Down is a further glimpse into the lives of the people that have enthralled so many.
Praise For The Lo-Down…
"The Lo-Down stands apart because of its positive message. Take it from me, Lo's insight into relationships feels like advice from a girlfriend."
--Lauren Conrad, bestselling author of L.A. CANDY



Bosworth--late of Laguna Beach and The Hills, two MTV series that showcased the lives and loves of Southern California's young and glamorous--is building a brand for herself: the sensible-yet-sexy older cousin. This book, which shares a title with her recently launched lifestyle website, expands on the romance-advice section of her site and ably offers an appealing mix of generic and specific relationship advice in a breezy, knowing tone. - KIRKUS, December 1, 2010
Advertisement